1 thru 10 of 6404 Stories
The numbers are staggering: An average yearly total of 107 opioid pills per resident were distributed over a seven-year period in this rural Appalachian county. Five children in one elementary school class were said to have lost a parent to overdoses.
Netflix has sent a cease and desist letter to Super Happy Fun America, the group responsible for organizing the upcoming Straight Pride Parade in Boston, telling them they are not allowed to use their logo or name in any materials.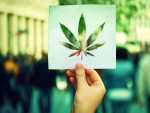 The agency overseeing California's legal marijuana market has been overmatched by the job and is struggling to hire sufficient staff and set an overall strategy for the nation's largest cannabis economy, an audit found.
Fewer mock commando raids to test nuclear power plants' defenses against terrorist attacks. Fewer, smaller government inspections for plant safety issues. Less notice to the public and to state governors when problems arise.
Newly released federal data shows how drugmakers and distributors increased shipments of opioid painkillers across the U.S. as the nation's addiction crisis accelerated from 2006 to 2012.
The European Union is opening an antitrust probe into U.S. online shopping giant Amazon to see whether it uses data from independent retailers to gain an edge in the market.
Big Tech faced tough questions Tuesday as federal lawmakers focused on issues of potentially anticompetitive behavior by technology giants and expressed bipartisan skepticism over Facebook's plan for a new digital currency.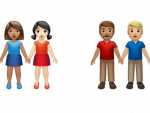 Apple and Google are rolling out dozens of new emojis that of course include cute critters, but the tech giants also continue to push the boundaries of inclusion and diversity.
President Donald Trump signed an executive order Monday that will require federal agencies to purchase products using more American components.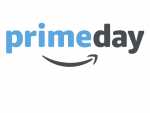 The company's fifth annual Prime Day now stretches two days, Monday and Tuesday, invented as an effort to try to drum up sales during sluggish summer months and sign up more users for its Prime loyalty program.
1 thru 10 of 6404 Stories