British Prime Minister Boris Johnson was to brief his Cabinet Sunday on the progress of last-minute Brexit talks with the European Union, amid signs of progress but also deep-seated skepticism about the chances of a deal.
Alaska Airlines and American Airlines will scale back their mileage plan partnership early next year.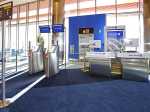 United Airlines is the third and final U.S. airline to give up plans to return a grounded Boeing plane to service this year.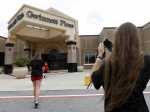 Most of the Georgia mall heavily featured in the latest season of Netflix's "Stranger Things" is going up for sale.
Critics of President Donald Trump who wonder about the tenacity of his supporters need only to spend three hours with Fox News Channel's headliners to get an idea why: On his most influential venue, Trump's firewall remains secure.
British firm Hays Travel says it will buy all 555 U.K. stores operated by defunct tour company Thomas Cook, which collapsed last month.
The shame that brought this baby into the world: An Italian missionary priest, her family alleges, impregnated this Kenyan girl when she was just 16. But the nuns need not have worried about the scandal spreading.
The Trump Administration is blocking shipments from a Chinese company making baby pajamas sold at Costco warehouses, after the foreign manufacturer was accused of forcing ethnic minorities locked in an internment camp to sew clothes.
Lego is looking to keep its plastic bricks out of the trash. The Danish toymaker is testing a way for customers to ship their unwanted bricks back and get them into the hands of other kids.
Online shoe brand Allbirds plans to more than double its store count next year, hoping to reach shoppers who want to touch and try on its wool shoes.