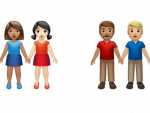 Apple and Google are rolling out dozens of new emojis that of course include cute critters, but the tech giants also continue to push the boundaries of inclusion and diversity.
President Donald Trump signed an executive order Monday that will require federal agencies to purchase products using more American components.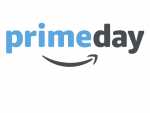 The company's fifth annual Prime Day now stretches two days, Monday and Tuesday, invented as an effort to try to drum up sales during sluggish summer months and sign up more users for its Prime loyalty program.
Education Secretary Betsy DeVos said Monday that a movement to boycott Israel has become a "pernicious threat" on college campuses and is fueled by bias against Jews.
Facebook may be close to putting a Federal Trade Commission investigation behind it. But it faces a variety of other probes in Europe and the U.S., some of which could present it with even bigger headaches.
A nonprofit foundation set up by Democratic presidential candidate Joe Biden that relied on health care world partnerships to speed a cure for cancer has suspended its operations, it announced Monday.
None of these is legit, even though they were shared widely on social media. The Associated Press checked them out. Here are the real facts.
The slick graphics, chase scenes and gunfights of "Gando" try to offer justification of Iran's detention, closed-door trial and imprisonment of Washington Post journalist Jason Rezaian.
A 75-year-old Louisiana woman who founded an African American history museum was discovered dead in the trunk of a car, and police said Saturday that investigators were working diligently to find those responsible.
The wide metal barn on the Utah alfalfa farm owned by Russell and Diane Jones will host their youngest son's wedding next month. By September, they hope the structure will be full of marijuana plants.