Nearly 1,100 employees being laid off at Ohio Valley Medical Center in Wheeling and sister facility East Ohio Regional Hospital in nearby Martins Ferry, Ohio.
His accusations ignited a scandal that would shake the village and reveal much about how allegations of sex crimes by priests are handled in one of the world's most Catholic countries.
Comedian and media mogul Byron Allen wants TV viewers to watch the channels his company produces, but while many distributors carry Allen's channels, two cable giants have refused. Allen says the reason is that he's black.
OxyContin maker Purdue Pharma is expected to file for bankruptcy after settlement talks over the nation's deadly overdose crisis hit an impasse, attorneys general involved in the talks said Saturday.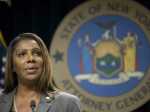 Two groups of states are targeting Facebook and Google in separate antitrust probes, widening the scrutiny of Big Tech beyond sweeping federal and congressional investigations into their market dominance.
Drug chains CVS and Walgreens as well as grocery chain Wegmans Food Market have joined the chorus of retailers requesting that customers refrain from openly carrying firearms in their stores even where state laws allow it.
Dozens of protesters crowded a downtown Toronto sidewalk Friday to voice their opposition to the opening of the first franchised Chick-fil-A restaurant in Canada over the chain owner's record on LGBTQ issues.
Low-cost fashion retailer H&M said Friday it is suspending leather purchases from Brazil to make sure it is not supporting cattle farming that may be contributing to the fires in the Amazon rainforest.
China's Huawei has unveiled a new advanced chipset ahead of the upcoming launch of its latest flagship smartphone even as uncertainty hangs over whether the device can use Google's Android.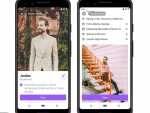 Facebook is tackling a new frontier: love.