A drug that's used to help control blood sugar in people with diabetes has now been shown to help prevent or slow kidney disease, which causes millions of deaths each year.
Walmart is teaming up with Kidbox, the 3-year-old online styling service for children, to offer its customers an exclusive, curated style box.
President Donald Trump is offering some unsolicited advice to Boeing, manufacturer of the troubled 737 Max jet.
A New York City restaurant owner who touted her "clean" American-Chinese cuisine is renewing the long-simmering debate about stereotyping and cultural appropriation in the restaurant world.
Amazon's Jeff Bezos challenged other retailers to raise wages and improve benefits for their employees, saying the competition will help everyone.
After the arrest of WikiLeaks founder Julian Assange in London, his lawyer was quick to characterize it as an assault against the rights of journalists all over the world who seek to uncover secrets. But was it quite that clear?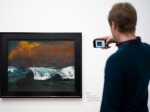 A Berlin museum is opening an exhibition based on years of research into expressionist painter Emil Nolde that chips away at the remnants of his image as a victim of the Nazi regime.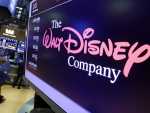 Disney raised the curtain on a hotly anticipated video steaming service that's aiming to topple industry pioneer Netflix, once a valuable ally of the Magic Kingdom.
A majority of office workers grade their job a B-, according to new research. Which begs the question, do Americans really love what they do?
Kentucky Fried Chicken's new take on Colonel Sanders is... a C.G.I. social media influencer with a six pack.