A Kentucky print shop owner who refused to make a gay pride T-shirt argued before the Kentucky Supreme Court that he shouldn't be compelled to promote messages that go against his religious beliefs.
The campaign manager for Bernie Sanders emphasized Thursday that New Hampshire is a critical presidential primary state he expects Sanders to win, but he's leaving room for a scenario in which Sanders falls short.
Republican Texas Gov. Greg Abbott on Thursday raised concern about private firearm sales but didn't commit to crack down on them or act on gun control issues.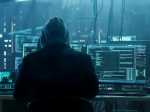 The Justice Department's immigration arm sent judges a morning news briefing that included a blog post from a virulently anti-immigration website that also publishes work by white nationalists.
About 6 in 10 Americans disapprove of President Donald Trump's overall job performance, according to a new poll released Thursday by The Associated Press-NORC Center for Public Affairs Research.
Republican Jason Lewis jumped into Minnesota's Senate race Thursday, using a YouTube video and State Fair appearance to make it clear that he'll try to tie Democratic incumbent Tina Smith to the state's freshman Rep. Ilhan Omar.
A family that traces its bloodline to America's first enslaved Africans will gather at its cemetery to reflect on their arrival 400 years ago.
Planned Parenthood clinics are charging new fees, tapping into financial reserves, and warning of more unintended pregnancies and sexually transmitted diseases in the wake of its decision to quit a $260 million federal family planning program.
President Donald Trump said Wednesday he was looking "very seriously" at ending the right to citizenship for babies born to non-U.S. citizens on American soil.
Members of the public and special interest groups made their case Tuesday to a Virginia commission studying a broad range of gun safety proposals after a deadly mass shooting in Virginia Beach earlier this year.