Britain's leading literary award, the Booker Prize, found a new financial backer Thursday after its sponsor of almost two decades pulled out.
A posthumous memoir by gay rights pioneer Edie Windsor will be released in October.
The late Michael Crichton's literary archive and production company has authorized a sequel to his breakthrough novel "The Andromeda Strain," a techno-thriller about scientists fighting a lethal extraterrestrial microorganism.
A college freshman learns invaluable lessons about life, love and hiking in this compelling coming-of-age novel from Robin Reardon.
A gay French writer has lifted the lid on what he calls one of the world's largest gay communities, the Vatican.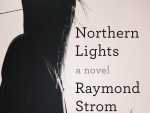 A teenager arrives in a small town hoping to find his mother, only to meet danger and disappointment in Raymond Strom's profound debut novel.
Marlon James is in search of a definition.
Nicky and Noah visit Scotland, where it's all killer castles and kilts in the seventh volume of Joe Cosentino's refreshing mystery series.
One of the book world's greatest mysteries is finally ending: J.D. Salinger's son says previously unpublished work by his late father will be coming out.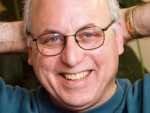 In "Guarding Gable," author Nat Segaloff fictionalizes a festinating - and (mostly) true - chapter in the life of an unforgettable Hollywood screen legend. Segaloff talks to EDGE about Gable, the facts behind the fictionalization, and his other books.