1 thru 10 of 7542 Stories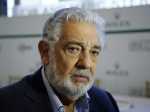 The Los Angeles Opera declined Friday to release any details of its promised investigation into allegations of sexual harassment against opera legend Placido Domingo, the company's longtime general director, including whether it has already started.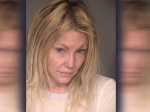 Heather Locklear has pleaded no contest to charges that she fought with first responders during two visits to her Southern California home last year.
Fay Dunaway's former personal assistant has filed a lawsuit in New York City and alleges the iconic actress subjected him to bullying and called him "a little homosexual boy" before he was fired.
Actresses America Ferrera and Eva Longoria are leading a group of more than 150 writers, artists and leaders who have written a public "letter of solidarity" to U.S. Latinos after the mass shooting in El Paso, Texas.
Rod McKuen may not be a household name anymore, but at the height of his fame, he was one of the best-selling poets and most beloved crooners to his cadre of fans, as well as an early pioneer of sexual fluidity. Read the Edge review here.
Amazon shared a calendar to the press to promote the company's new superhero show "The Boys" but it's actor Chace Crawford's March photo that has people talking.
It's been a fantastic year for Lil Nas X.
"Euphoria" actor Jacob Elordi is the latest celeb to appear in a Calvin Klein underwear ad.
It's the ally voices ringing loudest among the circuit-inspired pool deck parties and ding of silverware at the midnight buffet onboard VACAYA's inaugural cruise.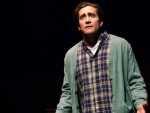 Few performances are as daunting as the one-person play.
1 thru 10 of 7542 Stories