Damien Chazelle, the director of "La La Land" and last year's Neil Armstrong biopic "First Man," is readying his next project "Babylon," a Hollywood story that may reunite him with Emma Stone.
Actor Austin Butler will star as music icon Elvis Presley in an upcoming biopic by filmmaker Baz Luhrmann.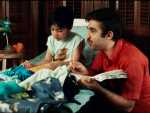 This bizarre coming-of-age comic drama is the tale of how a psychotic closeted Midwestern makes a life for himself in NY
The characters may feel shallow, hollow, and dull, but there's a sense that everyone is having some fun, and that in turn makes the movie a good — if underwhelming — time.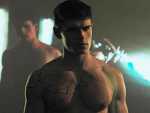 Austrian filmmaker Gregor Schmidinger calls this psychedelic trip a post-gay coming of age story.
"The Sweet Requiem" tells the story of a Tibetan refugee living in Delhi India. While there, she is confronted by an important figure from her past, which shakes her to her core.
This Spanish drama is about four woman who have remained friends since their childhood. But it seems that maybe that friendship is only a facade.
By sticking to his dramatic fundamentals - questions of isolation, purpose, grief, longing and belonging - Loza keeps his strange tale grounded in the good earth of effective storytelling.
The animal welfare group People for the Ethical Treatment of Animals (PETA) protested a porn film's unusual bit player: An alligator that gave a scene filmed on location in the Everglades a little local authenticity.
"Spider-Man: Far From Home" is celebrating another weekend at No. 1, but non-franchise fare continues to struggle at the box office.