1 thru 10 of 4662 Stories
A dramatic slowdown in worldwide growth at Netflix — including the first quarterly drop in its U.S. subscribers since 2011 — is raising questions about just how much are people willing to pay for streaming services.
Nearly 40 years after first forging their friendship while working together on the nighttime soap "Knots Landing," actresses Joan Van Ark, Michele Lee and Donna Mills are now more than just friends — they're a sister act.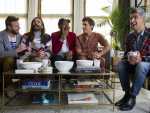 In "Queer Eye" Season 4, which hits Netflix Friday, the Fab Five get a bit personal but the makeover reality show still offers up the same kind comfort TV.
Nearly seven years since it ended, the teen drama "Gossip Girl" is making a comeback.
Some Emmy Award nominations seemed like a lock: "Game of Thrones" was going to earn a haul . "The Marvelous Mrs. Maisel" would still charm voters. The final goodbye to "Veep" would surely end in nominations.
Stars react to Tuesday's 71st Primetime Emmy Award nominations.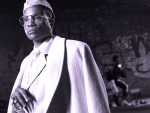 A breakdown of the queer 71st Primetime Emmy nominations.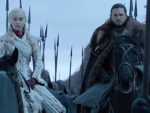 HBO's "Game of Thrones" slashed its way to a record-setting 32 Emmy nominations Tuesday for its eighth and final season, leading HBO back to dominance over Netflix.
Netflix has decided to remove a graphic suicide scene from the Season 1 finale of its show "13 Reasons Why" as the series prepares to launch its third season.
The filming of "Bisbee '17," a documentary about what happened July 12, 1917, was a history lesson for residents recruited to play historical figures in the production filmed exactly 100 years later that weds documentary and collective performance.
1 thru 10 of 4662 Stories