1 thru 10 of 7764 Stories
In the Second Season of the Netflix animated Original Series "She-Ra and the Princesses of Power," the rebellion continues to force back the evil Horde and enlists the help of Bow's two dads to decipher an ancient mystery!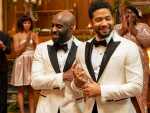 The cast of "Empire" shared an open letter urging Fox and the creative team behind the drama to bring actor Jussie Smollett back to the show for an unconfirmed sixth season.
Evangelist Frank Graham took to Twitter to call out Mayor Pete Buttigieg for being gay, but the hosts of MSNBC's "Morning Joe" had some choice words for religious figure.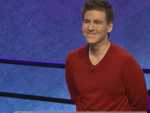 There's no truth to the rumor that James Holzhauer is a cyborg created to be the perfect "Jeopardy!" contestant.
Indiana Mayor Pete Buttigieg (BOO'-tuh-juhj) is the latest Democratic presidential candidate to agree to hold a town hall meeting on Fox News Channel.
The Gallaghers and their friends get political and take on social causes in the ninth season of Showtime's longest-running scripted series.
The subscription shaving service Harry's released a new ad last week featuring a number of men shaving, including a transgender man.
"All in the Family" and "The Jeffersons" are coming back to TV, live and for one night only.
A professional sports gambler from Las Vegas has broken his own single-episode winnings record on "Jeopardy!"
Sen. Amy Klobuchar agreed on Wednesday to become the second Democratic presidential candidate to hold a town hall meeting on Fox News Channel, and others are soon to follow.
1 thru 10 of 7764 Stories