A contestant on "American Idol" is making headlines this week after coming out as gay during a performance of an original song.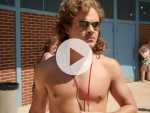 Netflix is ready to put your 80s nostalgia in overdrive with its new trailer for "Stranger Things" Season 3.
The apparent suspension of Jeanine Pirro is squeezing Fox News Channel in two directions.
An unusual ending to ABC's long-running attempted love matches on "The Bachelor" paid off for the network.
James Corden is returning to host the 73rd annual Tony Awards.
Oscar-winner Alex Gibney's astute eye dissects another colossal fraud in this brisk, eye-opening HBO documentary.
Astrophysicist Neil deGrasse Tyson will return to the air on two TV shows that had been put on hold for a sexual misconduct investigation.
Fox News weekend host Jeanine Pirro's show didn't air a week after her comments questioning U.S. Rep. Ilhan Omar over her wearing a Muslim head covering. No explanation was given.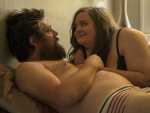 There's more to Hulu's "Shrill," which hits the streaming service on Friday, than you may expect.
Netflix is canceling "One Day at a Time" after three seasons.