1 thru 10 of 116890 Stories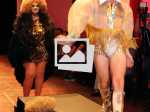 The Sisters teamed up with local designers to bring Project Nunway X to San Francisco. Each sister and designer had a budget of $250 to design an outfit made out of at least 50% recycled material.
Brad Pitt's "Ad Astra" and Sylvester Stallone's "Rambo: Last Blood" were no match for "Downton Abbey" at the box office.
Antonio Brown says he is finished with the NFL.
Researchers from more than a dozen nations prepared Friday to launch the biggest and most complex expedition ever attempted in the central Arctic — a yearlong journey through the ice they hope will improve the scientific models.
With over $1.6 trillion in student loan debt in America as of March 2019, student loan refinance companies have an incentive to entice you. And a lower payment sounds alluring. But is refinancing the right move for you?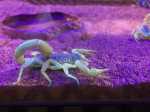 In movies, on the skin of many tattoo lovers and in one of the 12 astrological signs, scorpions' distinct shape and supposed attributes are often on display. They are portrayed as savage, lethal, true warriors — not far off from what we were about to see.
Gun-maker Colt is suspending its production of rifles for the civilian market including the popular AR-15, the company said Thursday in a shift it attributed to changes in consumer demand.
A small but growing number of U.S. citizens have picked up immigrants from detention centers, driven them to bus stations and doctor appointments, shared meals with them or hosted them at their homes.
The U.S. government will spend $3 million to find out if marijuana can relieve pain, but none of the money will be used to study the part of the plant that gets people high.
At Friday's forum on LGBTQ issues in Iowa, Presidential candidate Joe Biden found himself on the defensive when asked questions by a local female reporter, who claimed later than his treatment of her was condescending.
1 thru 10 of 116890 Stories