1 thru 10 of 111990 Stories
An Oklahoma judge told a man to pray for salvation before sentencing him to life in prison for killing a transgender woman in 2017 at an Oklahoma City motel.
Taylor Swift released a colorful, upbeat single Friday morning, ending the weeks-long search the pop star set off when she teased fans with clues about a new project.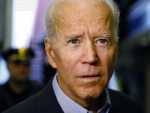 Declaring the "soul of this nation" at stake, former Vice President Joe Biden pushed into the crowded 2020 presidential contest and quickly sparked a fierce debate over the direction of the modern-day Democratic Party.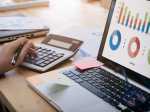 California's Democratic governor has signed a law requiring companies like Amazon and eBay to collect sales taxes on behalf of some out-of-state sellers.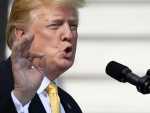 The nation's largest gun rights organization played a pivotal role in President Donald Trump's victory in 2016.
To say filmmaker Ava DuVernay is a busy woman is an understatement, but when Turner Classic Movies called and asked her to curate the channel's "The Essentials" series, she knew she had to make it work.
Michigan must redraw dozens of congressional and legislative districts for the 2020 election because Republicans configured them to guarantee their political dominance over the last decade by unconstitutionally diluting the power of Democratic voters.
The emails showed how the president's oldest son had accepted a meeting with a Russian lawyer with the promise of receiving dirt on his father's opponent, Hillary Clinton.
In 10 years, more than half of middle-income Americans age 75 or older will not be able to afford to pay for yearly assisted living rent or medical expenses, according to a study published Wednesday in Health Affairs.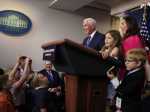 White House press secretary Sarah Sanders held her first briefing in more than a month Thursday, but the questions didn't come from working journalists.
1 thru 10 of 111990 Stories