President Donald Trump is warning of an economic crash if he loses reelection, arguing that even voters who personally dislike him should base their ballots on the nation's strong growth and low unemployment rate.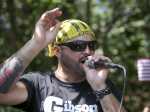 Authorities arrested the leader of a right-wing group on the eve of a rally that's expected to draw people from around the U.S. to Portland, Oregon, on Saturday, prompting Patriot Prayer's Joey Gibson to urge his followers to "show up one hundred-fold."
The Church of Jesus Christ of Latter-day Saints has issued a warning to members that coffee is prohibited no matter how fancy the name.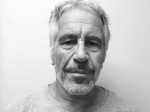 The New York City medical examiner on Friday ruled Jeffrey Epstein's death a suicide, confirming after nearly a week of speculation that the financier hanged himself in his jail cell.
Actor Peter Fonda, the son of a Hollywood legend who became a movie star in his own right after both writing and starring in the counter-culture classic "Easy Rider," has died.
Teachers and staff in a Florida school district will be given additional diversity training after a high school math instructor refused to call a transgender student by her chosen gender identity.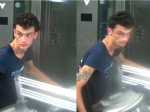 Three abandoned devices that looked like pressure cookers caused an evacuation of a major New York City subway station and closed off an intersection in another part of town Friday morning before police determined the objects were not explosives.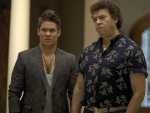 "The Righteous Gemstones," which airs Sunday on HBO and stars John Goodman, is Danny McBride's newest comedy about an over-the-top televangelist family.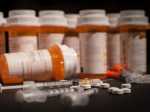 Buprenorphine is a drug that curbs cravings and treats the symptoms of withdrawal from opioid addiction. But gaining access to it can be nearly impossible.
A court in Germany has rejected a 9-year-old girl's bid to join a centuries-old Berlin boys choir.