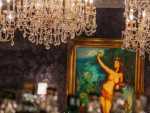 Large format drinks (sangria, margarita pitchers, etc.) have been trending since the invention of Sunday brunch, but just as much wow factor can be found on the plate these days.
President Donald Trump is falsely suggesting that the people "closest" to him weren't called to testify before special counsel Robert Mueller and his team because investigators didn't want to hear the "good things" those people would say.
There were more than a few sniffles from the audience at the premiere of "Avengers: Endgame" Monday night in Los Angeles, which Chris Evans and Chris Hemsworth proudly admitted contributing to.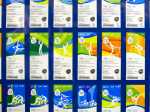 It's Olympic ticket sales time again, perhaps the least understood side of the games.
Sri Lankan authorities flicked the off switch on most social media after Easter Sunday attacks on churches and hotels killed hundreds of people, a dramatic reaction that reflects distrust in the capability of American internet companies.
It's a thin line where the patina of age on Europe's countless monuments gives way to the onset of neglect. Like with so many loved ones, all is assumed to be fine, until suddenly it's not.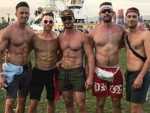 A gay couple who was photographed with Aaron Schock last week recently took to Instagram, apologizing for appearing with the disgraced former Republican Congressman after a Twitter outcry.
Boston Pride announced that it is commemorating the 50th anniversary of the Stonewall Inn uprising with a series of events, highlighted by a Community Forum at historic Faneuil Hall on June 3, 2019 at 7 pm.
The Associated Press interviewed four foreign women who joined the caliphate and are now among tens of thousands of IS family members, mostly women and children, crammed into squalid camps in northern Syria.
British Prime Minister Theresa May faced renewed pressure Tuesday from her restive Conservative Party to resign as lawmakers returned to Parliament — and to Brexit wrangling — after an 11-day Easter break.