After it was reported Billy Porter was in talks to play the Fairy Godmother in an upcoming live-action "Cinderella" movie, the "Pose" star confirmed his role in the project Saturday during the 20th New Yorker Festival.
Jake Gyllenhaal took his relationship with his "Spider-Man: Far From Home" costar Tom Holland to a new level over the weekend.
A woman whose father was executed for murder in Tennessee 13 years ago asked a judge on Monday to order the testing of DNA evidence in the case.
Democratic presidential candidate Elizabeth Warren has escalated her tiff with Facebook by running an ad — on Facebook — taking aim at its CEO, Mark Zuckerberg.
With the strike by factory workers against General Motors in its 29th day, there are signs that negotiators may be moving toward an agreement.
If Roland Henry had died in a different part of the country, his organs might have been recovered. And lives could have been saved.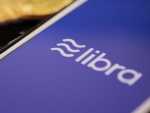 Facebook officially moved forward with its plans Monday to create a new digital currency called Libra, despite several high-profile defections from the project and intense criticism from U.S. regulators and politicians.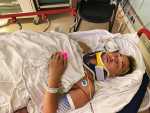 Friends and authorities are wondering whether drag performer and fashion designer Sasha Markgraf was intentionally targeted by the driver of a car that reportedly veered toward him and his group of friends before striking him in a possible hate crime.
"RuPaul's Drag Race" Season 2 star Tatianna was arrested for disorderly conduct in Atlanta, Ga. Sunday during a Pride event.
Hollywood "sex fixer" Scotty Bowers - the subject of the 2017 documentary "Scotty and the Secret History of Hollywood" - has died at age 96, media outlets report.