Top Story
Miley Cyrus is being hit by a wave of backlash after she took to her Instagram Live Sunday and told fans that they "don't have to be gay" because "there are goo...
This first LGBTQ drama from Georgia (the country) is a excellent and finely-nuanced coming-out tale.
Brit queer comic Simon Amstell has written/directed this crowd pleaser of a rom-com that will especially appeal to everyone who also has a tendency to overthink everything, especially love.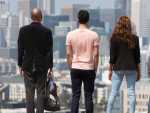 A documentary puts several human faces on something many would rather resist facing: Violence around the world, and how America, so-called "Land of Opportunity," isn't always that for those who come seeking sanctuary.
With a stand-out performance by Katie Findlay, the indie straight/gay rom-com "Straight Up" is charming even if it's narratively unsatisfying.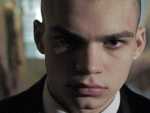 The 31st edition of NewFest, New York's LGBTQ Film Festival, features more than 160 films (inclusive of shorts) from 32 countries and runs October 23-29th. EDGE's Frank Avella offers his choices for what to see at this year's festival.