1 thru 10 of 7222 Stories
A federal lawsuit filed Friday asks a judge to block an Alabama law that outlaws almost all abortions, the most far-reaching attempt by a conservative state to seek new restrictions on the procedure.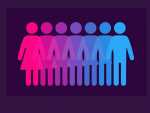 The Trump administration proposed Friday to roll back Obama-era discrimination protections for transgender people in health care, a move LGBT groups warn will unleash a wave of discrimination.
The year is not half over, and the number of measles cases has now exceeded highs not seen since the U.S. was declared measles-free in 2000.
Various studies have tried to determine how many concussions there are in any given season in the NHL. There's little doubt to retired players that the total among 700-plus players over nearly 1,300 regular-season games, whatever it may be, is too much.
LGBTQ baby boomers, dubbed "the Stonewall Generation," came of age just as the 1969 New York uprising galvanized a push for gay rights. After living through an era of unprecedented social change, they're facing new challenges as they grow old.
Advocates for legalizing marijuana have long argued it would strike a blow for social justice after a decades-long drug war that disproportionately targeted minority and poor communities.
Emergency room patients increasingly leave California hospitals against medical advice, and experts say crowded ERs are likely to blame.
Daylight saving time is an artificial way of adjusting time, but nothing changes when the sun rises and sets.
You won't pay for health care in retirement with one lump sum. That's the way these expenses are often presented, though, and the amounts are terrifying.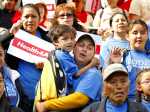 California lawmakers are considering proposals that would make the state the first in the nation to offer government-funded health care to adult immigrants living in the country illegally. But the decision on who to cover may come down to cost.
1 thru 10 of 7222 Stories