Top Story
A man from the Hudson Valley region of New York is suing a gay porn company for selling his private information.
1 thru 10 of 50654 Stories
Higher education is expensive. So is gender reassignment. But a scammer hit upon a way to have both for free... sort of.
Cristiano Ronaldo's lawyers have filed court documents asking a U.S. judge in Las Vegas to either dismiss a Nevada woman's lawsuit alleging the soccer star raped her in 2009, or to order closed-door settlement talks.
A transgender man filed a lawsuit in Los Angeles court last week, alleging actor Rosario Dawson and her family used transphobic language towards him as well as subjected him to violent abuse.
A commissioner in Sevier County, Tenn. is making headlines this week for controversial comments he made Monday that caused quite a reaction.
A federal judge on Tuesday refused to dismiss Chicago's lawsuit against former "Empire" actor Jussie Smollett.
Former President Jimmy Carter had another fall at his home in Plains, Georgia, fracturing his pelvis and going to the hospital for treatment and observation, a spokeswoman said Tuesday.
President Donald Trump injected racial overtones into the House impeachment inquiry Tuesday by comparing the Democratic-led investigation into his handling of U.S. policy toward Ukraine to a "lynching."
Florida dramatic arts teacher Monica Toro-Lisciandro says that the taxpayer-funded private Christian school where she taught a class fired her after school officials received a tip from an unknown caller that she is a lesbian.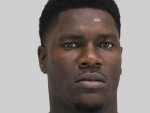 A man charged with felony aggravated assault in the beating of a Dallas transgender woman has been convicted of misdemeanor assault.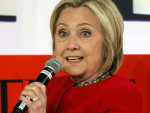 Some Democrats are putting up caution signs for Hillary Clinton as she wades into presidential politics by casting 2020 candidate Tulsi Gabbard as a "Russian asset," mocking Trump's dealings with a foreign leader and drawing counterattacks from both.
1 thru 10 of 50654 Stories