Gay Dallas: The Latest
The Centers for Disease Control and Prevention announced new recommendations that vaccinated people return to wearing masks indoors in parts of the U.S. where the coronavirus is surging.
In what may be the first move for LGBTQ businesses in Boston, Jacques' Cabaret — a popular nightclub that caters to drag performers — announced that it has made changes to its COVID-19 protocols, which requires proof of vaccination.
After making homophobic and AIDS-ignorant remarks at a music festival in Miami Sunday, rapper DaBaby doubled down on his offensive rant, calling critics "bitter bitches."
Country recording artist and songwriter Orville Peck has announced his "Drive Me, Crazy" tour, kicking off at Nashville Pride and concluding with back-to-back performances supporting Harry Styles at Madison Square Garden.
The Biden administration has announced that almost all health insurers must cover the HIV prevention pill, known as PrEP, or pre-exposure prophylaxis, with no cost sharing — including for the drug itself and, crucially, for clinic visits and lab tests.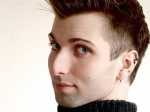 A gay man alleges he was forced out of his job at a Christian theater organization — and then his departure was swept under the rug with a "beautiful lie" that avoided the real reason.
Anita Bryant came to national prominence in the 1970s when she led an anti-gay political campaign, claiming that LGBTQ people recruited their community. So, just who recruited her granddaughter, who is marrying another woman?
Senators and the White House are locked in intense negotiations to salvage a bipartisan infrastructure deal, with pressure mounting on all sides to wrap up talks and show progress.
A gay Cuban American journalist returns to his childhood home of Miami to explore Little Havana's legacy and the impact of queer Cuban culture.
The United States served notice Monday that it will keep existing COVID-19 restrictions on international travel in place for now due to concerns about the surging infection rate because of the delta variant.
A wave of rainbow-colored pride, openness and acceptance is sweeping through Olympic pools, skateparks, halls and fields, with a record number of openly LGBTQ competitors in Tokyo.

"Jungle Cruise" sets sail in familiar territory. Its leads offer charming banter, but no romantic chemistry.
Of the 2 million people clogging airport security lines and gate areas again each day, one crowd is still largely missing: business travelers.
The average number of tech devices per household has steadily increased, jumping to an average of 25 devices per household, according to one source. But why has this increase occurred?
Most advice about retirement planning focuses on how to save enough money to replace your paycheck. But work provides us with a lot more than income.
Tesla's quarterly profit has surpassed $1 billion for the first time thanks to the electric car pioneer's ability to navigate through a pandemic-driven computer chip shortage.
Celebrity chef Mario Batali, his business partner and their New York City restaurant company have agreed to pay $600,000 to resolve a four-year investigation.
The Department of Veterans Affairs on Monday became the first major federal agency to require health care workers to get COVID-19 vaccines, as the aggressive delta variant spreads.
Madrid's tree-lined Paseo del Prado boulevard and the adjoining Retiro park have been added to UNESCO's World Heritage list.
Happy Dark Productions set sail on the San Diego Bay for their annual San Diego Pride closing party. Everyone danced the day and night away before headliner Todrick Hall closed out the night.