Or So I've Heard: Singers and Songs in October
The Super Bowl of cabaret takes place in New York City every October — this year in the final four days of the month — as a series of classy concerts with dozens of performers. It's the Cabaret Convention in the Jazz at Lincoln Center complex at Columbus Circle. The feast of music, presented by the Mabel Mercer Foundation (named for an iconic practitioner of intimate singing) will include theme nights celebrating Judy Garland and her repertoire and songwriter Frank Loesser. Opening night, the 28th, honors women songwriters and final night, which coincides with Halloween and the birthday of the Foundation's Artistic Director, singer KT Sullivan (the night's host), is a celebration of the 30 years the organization has been doing its shows. Each night's 6 PM parade features long-established stars (including Broadway performers who also do nightclub work) and newer faces. Below are comments on just two of those people I caught recently as well as notes on two other shows.
Nicolas King will be on the bill on opening night. His latest gig at West 44th Street's Birdland (in their comfy, newer downstairs space) found him in excellent form with a vibrant, polished, audience-pleasing act. Having graduated from his initial status as intriguing boy wonder — a peppy teenager zipping through sophisticated standards in the mold of his idols, a protege of Liza Minnelli— he's more his own man in his mid-20s. The enthusiasm remains, and interpretive skills have grown; songs feel more owned than borrowed. The voice is a gorgeous thing to hear on creamy, thoughtful ballads and he can swing with authority. Both skills were in evidence right off the bat, with Tony Bennett's early hit "Rags to Riches" at first slowed down to bring unexpected depth to the lyric, and then leaping into razzamatazz. With veteran pianist/musical director Mike Renzi leading the accompaniment, one cannot be in better or wiser company. The repertoire including an acknowledged inheritance of a specialty arrangement Renzi used to do with Mel Torme, "Pick Yourself Up," that incorporates a little Johann Sebastian Bach (!). Elsewhere, the solid musicality and intonation the singer allows him to croon with just Ray Marchica's drums as accompaniment. Unlike some cabaret performers, he doesn't wallow in woes or wistfulness regarding his personal life, but he's charmingly chatty about his admiration for songwriters (composer Cy Coleman gets a big nod) and career moments, including his Broadway experience with Carol Burnett and the late Hal Prince (a King meets a Prince). Nicolas King thrives in the spotlight.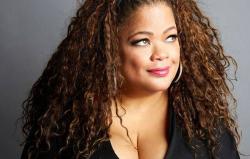 Another night at Birdland (upstairs this time) gave us one of its regulars, the endearing Natalie Douglas, who will be part of the Cabaret Convention's Garland night. Natalie knows her legends, as she's been doing a series of tribute shows exploring the songbooks of the stars she admires. This time it was Nancy Wilson, someone she got to not just listen to a lot of records and see in concert, but also meet in person because —wait for it — as a kid her family lived a few blocks from the vocalist and the mailman mixed up their houses and delivered a Wilson package to the Douglas house and off they went to put it in her hands. Interesting biographical tidbits were peppered through the premiere of this show (which had the occasional mini-blip) sweetly saluting one of my own all-time favorite recording artists. In recalling both early albums with jazz greats and later work, such as the bittersweet "When October Goes," I felt like a happy camper at a Nancy Wilson Appreciation Society meeting. Natalie Douglas's low rumbling tones were especially effective as she rapturously roamed through a repertoire of her honoree without trying to copy her distinctive sound and style. The formidable and attentive pianist Jon Weber, as always, was a joy to listen to. (He's usually a prominent presence at the Convention concerts, too.) Scratching the surface of the voluminous and varied bounty of material Wilson recorded, they offered a pretty good sampling, while avoiding leaning on the standards that dozens and dozens of others also covered. A Wilson standby, the accusatory "Guess Who I Saw Today" was effectively followed by what was framed as its possible alibi "I Was Telling Him About You." And now I'm telling you about her—a singer well worth spending an hour and change with, who does her homework, and makes you feel at home.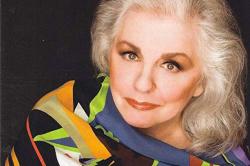 Yet another Birdland evening brought out an esteemed jazz veteran vocalist-- Carol Sloane. Call her a singer's singer, a connoisseur of song, a true artist best known by those in the know for quite a few decades— this relatively rare appearance gathered obvious longtime fans into her rarefied air. Yes, you had to lean in to hear everything, and one did so willingly. This is elegance and savvy control with old-school, timeless style of presentation. Mike Renzi was —hooray!—back on piano (this time the aforementioned Nicolas King was sitting among the appreciative audience). Miss Sloane dug into some rich ballads like "Two for the Road," "The Very Thought of You," and "Glad to Be Unhappy," painting tender and true colors of emotion and displayed both understated and dynamic swinging jazz skills with breezier fare like "You Were Meant for Me." Carol Sloane remains the ultimate pro, her singing suggesting that she knows a song inside out yet still is relishing it. She makes us appreciate the craft of the writing (she makes a point of her inclusion of the introductory verses that so many drop) and makes us appreciate her own well-honed skills in breathing fresh life into old material with intelligence and taste.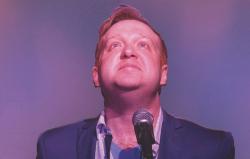 Lest you think I spend my whole life at Birdland (not a bad idea), let me tell you about some shows happening at other venues. Just two blocks north on Restaurant Row, Don't Tell Mama remains West 46th Street's mecca for the established and the newbie. An especially fun night was recently presented by the sly entertainer Michael Kirk Lane. His new act, which he's bringing back to the venue on October 7th and 16th, is called "Just Because," referencing his desire to include a wildly eclectic mix of material that isn't yoked to a theme or central idea or message. The guy has a smile like the cat that ate the canary. He sings with boyish buoyancy and breeziness. Sometimes he's winking at the material, presentationally, eager to please and tease. Let's not take life too seriously, he seems to say, and he can find the humor in unexpected situations, like the "what-were-they-thinking" music selected for a family funeral. He literally puts in his two cents for "Pennies from Heaven" when he impishly uses a couple of coins to make sounds with instead of dance steps. Able pianist William TN Hall, a frequent collaborator, is a comfortable conspirator and foil. Their chemistry is spot on. After sailing through all kinds of stuff, from Broadway numbers to a daffy duet with delightful Sidney Myer that made you scratch your head while holding your sides with laughter, you can expect a hell of a swell time with the Lane and Hall haul of happiness. And there's affecting tenderness in a nostalgic moment at the end that is warm and sincere. You never know what will jump out of the brain of Lane.

Press releases are filling my email and much more marvelous music is in store this fall. Or so I've heard.
ROB LESTER returns to Edge in 2019 after several years of being otherwise occupied writing and directing musical theatre shows, working as a dramaturg, arts consultant, and contributing articles and reviews to various outlets. His long-running "Sound Advice" column covering cast albums and vocal CDs has been running regularly at
www.TalkinBroadway.com
for almost 15 years.
Comments on Facebook