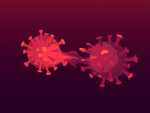 Viruses constantly mutate, and most changes aren't concerning. But there is a worry that some variants might evolve enough to be more contagious, cause more severe illness or evade the protection that vaccines provide.
The Centers for Disease Control and Prevention director Rochelle Walensky says she expects the delta variant will become the dominant coronavirus strain in the United States. The delta variant, first detected in India, has become dominant in Britain.
"Based on the basic principles of how vaccines work, we do think that the mix-and-match regimens are going to work," says Dr. Kate O'Brien, director of the World Health Organization's vaccine unit.
Even if you are vaccinated, though, you don't need to change your behavior one iota if doing so makes you uncomfortable.
Vaccine maker Novavax said Monday its shot was highly effective against COVID-19 and also protected against variants in a large, late-stage study in the U.S. and Mexico.
The immune system has two main arms, and the first kicks in as soon as the body detects a foreign intruder. White blood cells swarm to the site, prompting inflammation that's responsible for chills, soreness, fatigue and other side effects.
The latest guidance from the U.S. Centers for Disease Control and Prevention says you don't need to be tested or to quarantine if you're fully vaccinated, even if you've been exposed to someone who was sick — but there is an exception.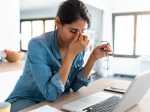 One doctor says "waves and waves" of "long-haul" covid patients remain sick long after retesting negative for the virus. A significant percentage are suffering from syndromes that few doctors understand or treat.
Production of another potential vaccine against COVID-19 will begin within weeks, its developers Sanofi and GlaxoSmithKline said Thursday as they launched a large trial enrolling 35,000 adult volunteers in the United States, Asia, Africa and Latin America
Keen to avoid losing another summer of holiday revenue to the coronavirus pandemic, the European Union, some Asian governments and the airline industry are scrambling to develop so-called COVID-19 vaccine passports to help kickstart international travel.