Gay Dallas: The Latest
A private chef and nutritional consultant tackles the great potato debate. And it's not "po-tae-to po-tah-to."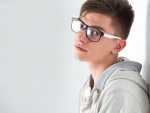 From HIV testing to mental health services to LGTBQ youth having what they need to thrive, the COVID-19 pandemic may be having more serious effects on sexual minorities than on heterosexuals and cisgender people.
Jake Bain, the former division one football star who famously played as an out athlete before quitting the sport last year, said in a tweet that his father abused him and others sexually.
A transgender woman and her partner say they think it was a bullet that shattered one of their windows. It's the latest in a string of attacks on their home and property.
On Wednesday, Hayley Williams, lead singer of rock band Paramore, addressed homophobic comments allegedly made by a former guitarist on social media.
On Wednesday, a Harry Styles superfan went viral because of a picture of the pop star feeding her fish... while she wasn't home.
Parliament House, a popular gay nightclub and resort in Orlando, announced it is closing its current location next month and will reopen in a new location soon.
Democratic presidential candidate Joe Biden says if he prevails in the upcoming election, he will dedicate himself to passing the long-sought Equality Act within his first 100 days in the Oval Office.
The BBC, responding to criticism that it has a liberal bias, has instituted stricter "impartiality" rules that now mean staffers cannot attend Pride marches, trans rights rallies, or other "controversial" demonstrations.
Two lesbian couples tied the knot in a mass wedding held by Taiwan's military on Friday in a historic celebration with their peers.
The head of the Serbian Orthodox Church in Montenegro has died in hospital after contracting the coronavirus, the church said Friday.
Scary, but purposeful, this blend of horror and social commentary is a tremendous debut for both director and cast.

EVO3 Oils, maker of proven-quality CBD oils and topicals, is rolling out its newest product, and it's sure to make foodies swoon.
Federal agencies warned that cybercriminals could unleash a wave of data-scrambling extortion attempts against the U.S. health care system.
Trying to pull back the veil on health care costs to encourage competition, the Trump administration on Thursday finalized a requirement for insurers to tell consumers up front the actual prices for common tests and procedures.
Volkswagen is recalling more than 218,000 Jetta sedans in the U.S. to fix a fuel leak problem that can cause fires. The recall covers certain cars from the 2016 through 2018 model years.
adidas and Beyoncé revealed the second product offering in their partnership with the adidas x IVY PARK collection, but good luck finding it. Super fans have already snatched up most of the inventory.
A multi-state coronavirus surge in the countdown to Election Day has exposed a clear split between President Donald Trump's bullish embrace of a return to normalcy and urgent public warnings from the government's top health officials.
EDGE takes a closer look at some of the best hotels, restaurants and activities in Greater Palm Springs, so you can start planning your vacation with ease.
CBD Unlimited is a market leader within CBD industry. Better Products, Better You! Strive to Be Unlimited!
www.cbdunlimited.com