Gay Dallas: The Latest
NewFest, New York's leading LGBTQ film and media organization and one of the world's most respected LGBTQ film festivals, has announced its full lineup for The New York LGBTQ Film Festival's 32nd year.
With the movie industry in the doldrums due to the pandemic, a Texas-based movie theater chain has come up with a novel idea to bring people back to the theaters.
British pop star Will Young explained in his new book that before coming out, he would purchase gay porn magazines at the subway station and pleasure himself on board while traveling home.
Corey Johnson, New York City Council speaker and contender in the city's mayoral race, withdrew on Thursday from his bid to replace Bill de Blasio next year.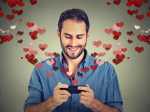 Social media hook-up sites have become a norm for many when it comes to dating. But navigating them can be difficult, even embarrassing. Here are some old-fashioned tips that could help in maneuvering social networking.
Just in time for Bisexual Visibility Day, Merriam-Webster has updated its definition of "bisexual," making it less binary.
Last Sunday's episode of HBO's "Lovecraft Country" offered a homage to queer icon Judy Garland. Check out some of her best screen performances here.
Last week Shia LaBeouf stole the show in a streamed, all-star reading of "Fast Times of Ridgemont High." Watch an edited video with just his scenes.
How can a woman learn if their partner is gay or bi? Actress LisaRaye McCoy offers her unique procedure.
President Donald Trump paid respects to late Supreme Court Justice Ruth Bader Ginsburg on Thursday morning, just two days before he announces his nominee to replace her on the high court.
Openly gay former presidential hopeful Pete Buttigieg is playing the part of Mike Pence as vice presidential nominee Kamala Harris prepares to debate Pence.
While "Murder on the Orient Express" remains the jewel in the Christie adaptation crown, "Evil Under the Sun" is a lush, clever, and entertaining gem that is more than worth the sit.
For the first time, acoustic wave technology for treating ED is now available in an at-home product, The Phoenix. The results? Let's just say they rise above expectation.
The study tracked cellphone data and matched it to reopening schedules at 1,400 schools, along with county infection rates.
"He doesn't want to crush the virus. He wants to crush the Affordable Care Act," says House Speaker Nancy Pelosi of President Trump. Will his wish come true with a shift in the Supreme Court?
The first event for the CEO of Swedish electric car brand Polestar at this month's Beijing auto show: A two-week quarantine in a hotel.
The Italian fashion industry is moving to inject optimism into luxury's dismal year, staging 23 live runway shows and 37 presentations during a hybrid live-digital Milan Fashion Week.
Body aches, sore throat, fever, cough, shortness of breath, fatigue and headaches are symptoms shared by the two, but there are a couple of major difference to be on the lookout for.
Looking to score a great deal on your next vacation? There are plenty to be found at the IGLTA Foundation online auction where you can bid on travel packages to support LGBTQ-welcoming tourism around the world.
Adult Filmmeister Michael Lucas took his latest shoot on the road — to Nottingham, England to be precise, and appears to have flaunted Britain's COVID-19 guidelines.