Gay Dallas: The Latest
About the 2020 election, the former Olympian, reality TV star and governor of California candidate says she "didn't even vote" and went to play golf instead.
We're looking back at Cher's forgotten 2000 album "not.com.mercial" (or "Not Commercial"), which she released exclusively through her website at the time.
Broadway shows are tripping over themselves to announce that tickets are once more available. But don't get dressed up just yet: The curtains won't rise for most until September or October.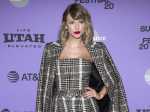 Taylor Swift will be honored as a global icon on Tuesday at the Brit Awards, set to be held in front of a live audience of 4,000 as part of a test return to mass-attendance events.
From wedding dressing and underwear to cover models, the UK is seeing an influx of emerging talent looking to move the needle when it comes to gender inclusivity in the fashion world.
It sounds like many of the old flames who appeared on "Sex and the City" over the years might not be returning for the show's HBO Max reboot.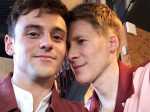 British diving champ Tom Daley marked the fourth anniversary of his wedding to producer-screenwriter Dustin Lance Black with a loving Instagram post.
Laverne Cox is set to take on the mantle of red carpet coverage for E!, inheriting the role from Giuliana Rancic, who held the gig for two decades before announcing her departure to focus on producing.
U.S. regulators on Monday expanded the use of Pfizer's COVID-19 vaccine to children as young as 12, offering a way to protect the nation's adolescents before they head back to school in the fall and paving the way for them to return to more normal activit
Federal officials said Monday they are pursuing civil penalties against two more passengers for interfering with airline crews, the latest in a surge of such cases in recent months.
The pop-up mega hospital in India's financial capital is mounted with tents and metal partitions and looks like a war room. It has a capacity of more than 2,000 beds with state-of-the-art medical facilities.
Dorothy Arzner's pre-Code drama "Merrily We Go to Hell" has received a superlative release from The Criterion Collection, including a terrific new 4K restoration and a few great special features to dig into.
"We're almost ready to pop," promises the "Just the Tipsy" website. The line is a double-entendre, intended to announce the release of a new wine; but the joke doesn't make sense unless its unique bottle design is seen.
Lurking beneath Facebook's decision on whether to continue Donald Trump's suspension from its platform has raised a more complex and consequential question.
A variety of plans allow travelers to customize everything from deductibles to the maximum amount of coverage. Find a plan that suits your needs and budget, knowing you have the option for accident and sickness travel medical, too.
Edmunds experts report on five ultra-capable off-roaders that are either already on dealer lots or worth waiting for in the coming months.
Paul Van Doren, co-founder of the Vans company whose iconic Southern California sneakers were beloved by skateboarders and became an international success, has died. He was 90.
The U.S. will protect gay and transgender people against sex discrimination in health care, the Biden administration announced, reversing a Trump-era policy that sought to narrow the scope of legal rights in sensitive situations involving medical care.
Americans set a record for pandemic-era air travel, then broke it again over the Mother's Day holiday weekend.

The author of "Still Straight: Sexual Flexibility among White Men in Rural America" investigates why some men who identify as straight have sex with other men.