Gay Dallas: The Latest
Keiyan Lonsdale of "The Flash," Sarah Hyland of "Modern Family," and Dylan Sprouse of the recent film, "After We Collided" will all have lead roles in the comedy.
Scientists who studied a big COVID-19 outbreak in Massachusetts concluded that vaccinated people who got so-called breakthrough infections carried about the same amount of the coronavirus as those who did not get the shots.
Broadway theatergoers will need to prove they've been vaccinated for COVID-19 and masks will be required when theaters reopen in the coming weeks, producers announced Friday.
A judge on Friday said he would not kick one of Jussie Smollett's attorneys off the case even though he believes the attorney spoke to two men the actor allegedly hired to help him carry out a staged attack.
Creating a rainbow oasis of diversity and inclusion was, for decades, the role of the gay and lesbian bar. But what about those in recovery, or who just aren't attracted to the bar scene? Alternatives do exist.
American champion figure skater Nathan Chen apologized this week for homophobic comments he made on a podcast, Outsports reports.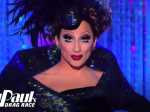 While speaking about the "Drag Race" process of filiming multiple endings to conceal the winner, Rio confirmed on Joseph Sheperd's podcast that an ending resulting in a tie was filmed.
When Megan Rapinoe stepped up to take her penalty, she was just trying to stay as calm as possible in the moment.
Provincetown is being called the canary down the coal mine in understanding how virulent the Covid Delta variant has become.
When Monsignor Jeffrey Burrill was accused of using Grindr, the allegation didn't come from mainstream media, but rather a small Catholic media project called The Pillar.
The tattered myth that gays are generally better off than their heterosexual peers took another hit with a new study that reconfirms gay and bisexual men earn less than straight men do.
Jamie Lee Curtis described her "wonder and pride" at witnessing her youngest child transition and take on a new name. Ruby, 25, will marry next year, and Curtis will officiate.
A German federal court ruled Thursday that the golden shade of the foil wrap on Lindt & Spruengli's Gold Bunny, a popular chocolate Easter bunny, enjoys protected status.
A Moscow court ordered Google to pay a fine for refusing to store the personal data of Russian users on servers in Russia — part of a longstanding government effort to clamp down on online activity.
If you're the parent of a young adult, you may be asked to co-sign for a car loan or an apartment lease. Before you agree, know what's at stake.
The back-and-forth in a closely divided Congress over EV funding reflects a tricky balance for the auto industry and the Biden administration.
The the Roarin' 20s have begun! New York City's queer hub — Hell's Kitchen — bursts back to life with a slate of new LGBTQ bar openings that promises to revitalize the neighborhood for locals and tourists alike.
President Joe Biden on Thursday announced sweeping new pandemic requirements aimed at boosting vaccination rates for millions of federal workers and contractors.
Nearly one in five flight attendants say they have witnessed physical incidents involving passengers this year, and their union is calling for criminal prosecution of people who act up on planes.
Return to Wonderland was the theme of Pines Party 2021 featuring headlining DJ's David Morales, Calagna, Abel and Danny Kravits.