Gay Dallas: The Latest
v, the actor whose charm and striking red hair shone in such Technicolor movies of the 1950s as "Journey to the Center of the Earth" and "Three Little Words," has died at age 96.
Hungary's parliament authorized the government Tuesday to call a national referendum on LGBT issues, the latest in a series of steps by the country's nationalist leaders that critics say are intended to limit minority rights.
There's a famous saying in showbiz: "Never work with children or animals." NBC is wisely ignoring that as it mounts a live version of the hit Broadway musical "Annie."
The CDC broadened its recommendation for COVID-19 booster shots for all adults as the new omicron variant is identified in more countries.
Jussie Smollett "is a real victim" of a "real crime," his attorney said as the ex-"Empire" actor's trial started Monday.
WHO warned that the global risk from the omicron variant is "very high" based on early evidence, and could lead to surges with "severe consequences."
Maggie Gyllenhaal's Elena Ferrante adaptation "The Lost Daughter" won four Gotham Awards including best feature film at the 31st Gotham Awards, the annual New York independent film celebration that serves as a boozy kickoff to Oscar season.
Authorities searched the home of rocker Marilyn Manson on Monday after allegations of physical and sexual abuse by several women.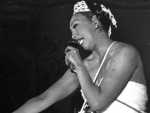 The voice of Josephine Baker, speaking and singing, will resonate Tuesday in front of the Pantheon monument in Paris, where she is to symbolically be inducted — becoming the first Black woman to receive France's highest honor.
"I recently survived a screening of the two-hour-and-37-minute film that is 'House of Gucci,' " writes fashion giant and film director Tom Ford about Ridley Scott's biopic in a caustic review.
UNAIDS warns of millions of AIDS-related deaths and continued devastation from pandemics if leaders don't address inequalities.
Horror maestro James Wan has not had many misses, but his gruesome latest is simply ridiculous. And that's not even taking into account the cringey remix of "Where Is My Mind."

British airline easyJet said Tuesday that it is already seeing some impact on demand from the new omicron variant of the coronavirus.
Vaccinating kids against COVID-19 also means reducing silent spread, since most have no or mild symptoms.
Congress has created a new requirement for automakers: Find a high-tech way to keep drunken people from driving cars.
Holiday decorations unveiled Monday for Joe and Jill Biden's first White House Christmas honor frontline workers who persevered during the COVID-19 pandemic.
Get creative by introducing your friends and loved ones to one of the top-trending gift ideas of the season: CBD.
After a pandemic hiatus, "Enchanted: Forest of Light" at the Descanso Gardens is back and as beautiful as ever!  

A very pregnant Ladyfag presented Battle Hymn at Rumi Event Space with a special birthday celebration for Amanda Lepore, with DJ's Eli Escobar and The Carry Nation.