1 thru 10 of 2597 Stories
A trial has been scheduled for an Iowa religious activist who's accused of burning four LGBTQ children's books he'd checked out of a local library.
A North Carolina sheriff's office says a teenager who threatened to shoot the parents of third-graders is due in court.
Alec Baldwin is due in court in New York City for a hearing on charges that he slugged a man during a dispute over a parking spot in last fall.
U.S. singer Chris Brown and two other people were released Tuesday from police custody after a woman filed a rape complaint against them, the Paris prosecutor's office said.
A gay couple was brutally attacked when leaving an Austin gay bar early on Saturday, the Austin newspaper The Statesman reported on Tuesday.
A TV journalist known for confronting would-be child predators has been snared himself in a police investigation alleging he wrote bad checks for $13,000 worth of marketing materials.
Caitlin Hyland's New Hampshire jail cell looks like those of many of her fellow inmates, featuring family photos, a few books and a cot. But one thing sets it apart: The cage on the floor for a 10-week-old puppy.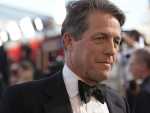 British actor Hugh Grant has a plea for the thief who broke into his car: Please return the script that inside.
A man with a knife rushed on to the stage during the finale of a charity event and stabbed a Polish mayor in the abdomen Sunday, leaving the politician in very serious condition in an attack that Polish media said had a political element.
The man who shot and killed a rookie California police officer left a letter on the bed in the home where he lived claiming police bombarded him with ultrasonic waves, officials said.
1 thru 10 of 2597 Stories