Poles were voting Sunday in a parliamentary election that the ruling nationalist Law and Justice party was favored to win, buoyed by the popularity of its conservative agenda and generous social spending.
British Prime Minister Boris Johnson was to brief his Cabinet Sunday on the progress of last-minute Brexit talks with the European Union, amid signs of progress but also deep-seated skepticism about the chances of a deal.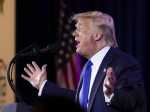 President Donald Trump says he's an "island of one" for removing U.S. forces from northeastern Syria.
Soccer gave Mewal Tesfai Yosief hope in an authoritarian nation, a job in a country of forced military conscription and, possibly, freedom at last.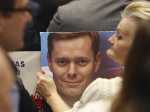 Poland's ruling conservative party has targeted gays as a campaign tactic.
Thousands of protesters clashed with police as they looted stores and tried to break through a barricade leading toward the residence of Haitian President Jovenel Moïse Friday.
A Rwandan gospel singer who recently came out as gay says he has quit his day job as an accountant after "intense pressure" from colleagues.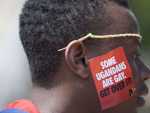 The Ugandan government announced Thursday that it would attempt to bring back an anti-homosexuality bill which had been overturned five years ago. The bill would impose a death penalty on not just gay sex, but on all homosexuals.
Russia's interference in the 2016 U.S. election has generally been seen as two separate, unrelated tracks: hacking Democratic emails and sending provocative tweets. But a new study suggests the tactics were likely intertwined.
In an effort to capitalize on a wedge issue, the leader of the conservative ruling Law and Justice party, Jaroslaw Kaczynski, vowed to protect Poles from an "LGBT offensive" that he said seeks the "radical destruction of the moral and cultural order."