Top Story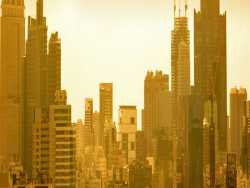 The climate in New York City in 60 years could feel like Arkansas now. Chicago could seem like Kansas City and San Francisco could get a Southern California climate if global warmi...
The U.S. government will lead an ambitious effort to develop technologies to recycle lithium-ion batteries from electric vehicles, cellphones and other sources to ensure a reliable and affordable supply of metals crucial to battery production.
An internal team at the Census Bureau found that basic personal information collected from more than 100 million Americans during the 2010 head count could be reconstructed from encrypted data, but with lots of mistakes.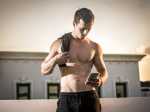 A new app, BitterWorld, is designed to help users relieve their frustration from the disappointments associated with mediocre products, services, experiences, and relationships.
A harpoon flung from a satellite has successfully captured a piece of pretend space junk, like a whale. The British-led experiment is part of an effort to clean up debris in orbit, hundreds of miles above Earth.
Memory and thinking skills naturally slow with age but now scientists are peeking inside living brains to tell if depression might worsen that decline — and finding some worrisome clues.