Apple and mobile chip maker Qualcomm have settled a bitter financial dispute centered on some of the technology that enables iPhones to connect to the internet.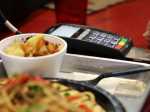 Cash-free stores are generating a backlash among some activists and liberal-leaning policymakers who say the practice discriminates against people who either lack bank accounts or rely on cash for many transactions.
There is a way around the notoriously sluggish internet in West Virginia. You just need a car and some time.
The U.S. communications regulator will hold a massive auction to bolster 5G service, the next generation of mobile networks, and will spend $20 billion for rural internet.
Facebook, Instagram and WhatsApp were temporarily down early Sunday.
Walmart says it's buying San Francisco-based ad tech startup Polymorph Labs as it looks to better compete with rival online juggernaut Amazon in targeting shoppers online.
With more TV streaming services than ever before, from newcomers like Disney Plus to stalwarts like Netflix, consumers may feel the ideal viewing experience is finally at hand.
If you signed up to stream live TV in hopes of saving money over traditional cable, you may be in for a rude surprise.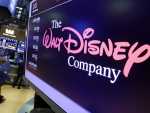 Disney raised the curtain on a hotly anticipated video steaming service that's aiming to topple industry pioneer Netflix, once a valuable ally of the Magic Kingdom.
The homeless veteran who admitted to conspiring with a New Jersey couple in a GoFundMe scam that raised more than $400,000 is scheduled to be sentenced Friday.