1 thru 15 of 2264 Stories
A Japanese spacecraft began its approach Thursday toward a distant asteroid on a mission to collect material that could provide clues to the origin of the solar system and life on Earth.
As the outlook for coral reefs across a warming planet grows grimmer, scientists in Israel have discovered a rare glimmer of hope: The corals of the northern Red Sea may survive, and even thrive, into the next century.
Neptune's newest and tiniest moon is probably an ancient piece of a much larger moon orbiting unusually close.
The Trump administration is exploring the idea of forming a special committee to look at climate change and security risks, with the effort being coordinated by a 79-year-old physicist who rejects mainstream climate science.
Every day many millions of gallons of water loaded with arsenic, lead and other toxic metals flow from some of the most contaminated mining sites in the U.S. and into surrounding lakes and streams without being treated.
And now for the weather on Mars: NASA's newest lander is offering daily reports on the red planet's frigid winter.
Inherited diseases of the eye account for at least 2 million cases of blindness worldwide. A few hundred genes that cause eye disease have been identified, but in many cases the cause is unknown because not all eye disease genes have been identified.
A nonprofit Israeli consortium said Monday that it hopes to make history this week by launching the first private aircraft to land on the moon.
Dentistry is undergoing a revolution as digital dentistry moves from concept to reality.
A scientist who raised early alarms about climate change and popularized the term "global warming" has died. Wallace Smith Broecker was 87.
The federal government outlined an ambitious, potentially costly new plan to restore Atlantic salmon in the United States, where rivers teemed with the fish before dams, pollution and overfishing decimated their populations.
Archaeologists have discovered a fresco in an ancient Pompeii residence that portrays the mythological hunter Narcissus, who fell in love with his own reflection.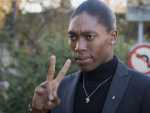 Caster Semenya arrived at the Court of Arbitration for Sport on Monday for a hearing in a landmark case that will challenge science and gender politics.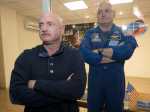 Nearly a year in space put astronaut Scott Kelly's immune system on high alert and changed the activity of some of his genes compared to his Earth-bound identical twin, researchers said Friday.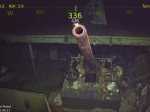 A research vessel funded by the late Seattle billionaire Paul Allen has discovered the wreckage of an American aircraft carrier sunk in the South Pacific during World War II.
1 thru 15 of 2264 Stories