1 thru 10 of 2549 Stories
When Donald Trump floated the idea of buying Greenland, it was met with derision, seen as an inappropriate approach of an erstwhile ally. But it might also be an Aladdin's Cave of oil, natural gas and rare earth minerals just waiting to be tapped.
There is now a "Rolling Stones Rock" on Mars, and it's giving Mick, Keith and the boys some serious satisfaction.
The threat to what some call "the lungs of the planet" has ignited a bitter dispute about who is to blame during the tenure of a leader who has described Brazil's rainforest protections as an obstacle to economic development.
New York University air and ocean scientist David Holland, who is tracking what's happening in Greenland from both above and below, calls it "the end of the planet."
A 500-year-old mummy of an Incan girl has been returned to Bolivia some 129 years after it was donated to the Michigan State University Museum.
Like many urban singles, the mountain lion P-22 lives a solitary life in a too-small habitat. And he has a hard time finding a mate in the big city.
Germany says it plans to take a more active role in Arctic affairs, citing the far north's growing ecological, political and economic significance as a result of climate change.
Quick fixes may treat the symptoms, but never the cause... until now. GAINSWave technology is a major breakthrough.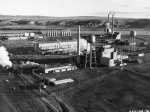 An astonishing array of animals and habitats flourished on six obsolete weapons complexes — mostly for nuclear or chemical arms — because the sites banned the public and other intrusions for decades.
U.S. Sen. Mitt Romney said Monday that he believes climate change is happening and human activity is a significant contributor.
1 thru 10 of 2549 Stories