A hybrid version of a New Mexico chile plant has been selected to be grown in space as part of a NASA experiment.
Matt Johnson treks along an Arizona riverbank and picks out a patch of yellow-tinged tamarisks. He sweeps a cloth net across the trees, hoping to scoop up beetles that munch on their evergreen-like leaves.
A giant telescope planned for Hawaii's tallest mountain will enhance humanity's knowledge of the universe and bring quality, high-paying jobs, supporters said Thursday, as protesters blocked construction for a second week.
When much of Venezuela was plunged into darkness after a massive blackout this week, President Nicolás Maduro blamed the power outage on an "electromagnetic attack" carried out by the U.S. That is almost certainly impossible - but what is it?
A North Carolina man has died from a rare brain-eating amoeba after swimming in a manmade lake at a water park, officials said Wednesday.
One seemingly indestructible HIV-like strain has earned the nickname "death star" due to the strain's reputation for killing off hopes for potential vaccines and immunotherapies. A team at the Scripps Research reports beating that challenge.
Record temperatures are being set across Europe, including Paris, as the continent swelters Thursday in what is its second heat wave this summer.
Deep distrust — along with political instability and deadly violence — has severely undermined efforts by public health authorities in Congo to curb the outbreak by tracing and vaccinating those who may have come into contact with infected people.
India sent a spacecraft to explore water deposits on the far side of the moon in a successful launch Monday after a technical problem caused a week's delay.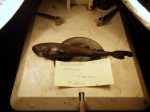 A pocket-sized pocket shark found in the Gulf of Mexico has turned out to be a new species.