Gay Dallas: The Latest
Tired of others influencing her career choices, Reese Witherspoon launched her own production company eight years ago. She has been calling the shots on both sides of the camera ever since, often in collaboration with other high-profile actresses.
The leadership at the Recording Academy thought they were in the clear: After the Academy's then-CEO made comments that seemed to belittle women at the height of the #MeToo movement, leaving the organization in a firestorm.
Three U.S. airports will screen passengers arriving from central China for a new virus that has sickened dozens, killed two and prompted worries about an international outbreak, health officials said Friday.
Four members of a family were killed and one injured in a shooting Friday night in a Salt Lake City suburb, local media report.
Two of the first three states to vote in the Democratic presidential race will use new mobile apps to gather results from thousands of caucus sites — technology intended to make counting easier but that raises concerns of hacking or glitches.
Days after President Donald Trump killed an Iranian general and said he was sending more soldiers to the Middle East, about 100 protesters stood on a pedestrian bridge over Chicago's Lake Shore Drive with an illuminated sign that read "No War in Iran."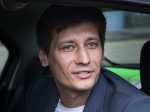 Russian President Vladimir Putin played it differently this time. Instead of openly declaring plans to extend his rule like he did in 2011, Putin proposed constitutional amendments to appear to give more power to Russia's parliament.
The British government has announced plans for special events on the night of Jan. 31 when the country officially leaves the European Union but the country's treasury chief has admitted that some U.K. business sectors will suffer as a result.
Oprah Winfrey said Friday that Russell Simmons attempted to pressure her about her involvement with a documentary in which several women detail sexual abuse allegations against the rap mogul.
Iran's supreme leader says his nation is living through "days of God."
The first member of Congress to endorse Donald Trump to be president was sentenced Friday to two years and two months in federal prison.
Outrage rained on Brazil's government from across the political spectrum after the culture secretary used language similar to that of Nazi propagandist Joseph Goebbels in launching an arts initiative focused on nationalism and religion.
Retirement is about more than the balance in your 401(k). Even people with sizable nest eggs can wish they handled certain aspects of retirement differently.
A passenger waiting for a flight at an Oregon airport needed a bit more screen space for his video game so he plugged his Playstation 4 into a computer screen that had been displaying a map of the airport.
Many deductibles reset Jan. 1, forcing patients to pay thousands of dollars for care or prescriptions before most insurance coverage starts.
The U.S. government's auto safety agency is looking into allegations that all three of Tesla's electric vehicle models can suddenly accelerate on their own.
Chip and Joanna Gaines' new Magnolia cable network will debut on Oct. 4, with a dozen shows currently in production.
Help keep 2020 resolutions going strong the whole year long with the following wellness products.

An Air Canada flight bound for Australia diverted to Honolulu over the weekend because of a dead passenger.
Evangelist Franklin Graham, who has condemned gays and lesbians as sinners, tried to bring his anti-LGBT beliefs to Key West. He was met with around 150 protesters who support the LGBT community and welcome them with open arms.