Gay Dallas: The Latest
Two transgender high school runners want to become defendants in a federal lawsuit that seeks to block them from participating in girls sports in Connecticut.
President Donald Trump has gone on a clemency blitz, commuting the 14-year prison sentence of former Illinois Gov. Rod Blagojevich and pardoning former NYPD commissioner Bernie Kerik, among a long list of others.
In a new interview with Bustle, actor Rosario Dawson clarified a 2018 Instagram post in which some assumed she was coming out, saying that wasn't her intention but that she's now officially coming out.
Barraged with sex-abuse lawsuits, the Boy Scouts of America filed for bankruptcy protection Tuesday in hopes of working out a potentially mammoth victim compensation plan that will allow the 110-year-old organization to carry on.
Hours before a court session regarding his longtime ally Roger Stone, President Donald Trump is tweeting that Stone's recent conviction for witness tampering and lying to Congress "should be thrown out."
A gay doctor has brought suit, alleging anti-LGBTQ harassment while a resident at The Brooklyn Hospital Center, which says it is "committed to a healthy and inclusive work environment."
Comedians are making their return to the White House Correspondents' Dinner after last year's hiatus.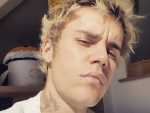 Justin Bieber's mustache is no more.
Life for many of today's LGBTQ Native Americans looks like the worst of queer white America before Stonewall, but grassroots efforts are trying to reconcile and repair centuries of oppression.
It's either a case of a gay teacher quitting his job at a Catholic school of his own accord just after he got engaged to his male partner, or a classic example of "Engaged in the Morning, Fired in the Afternoon."
A jury is expected to begin deliberations Tuesday in Harvey Weinstein's trial after often-emotional testimony from multiple women who accused him of sexual assault.
Need hope? Wanna weep? Watch Emmy award-winner Amy Schatz's inspirational and engaging hour-long documentary, executive produced by Academy Award winner Mahershala Ali.
Experts say the big one is coming to the Pacific Northwest: a massive earthquake that will cause buildings and bridges to collapse and unleash a tsunami that will devastate the coast.
In this post-impeachment era of divisiveness and deadlock in the nation's capital, Uncle Sam has a message for top U.S. technologists: I Still Want You.
When insurers revoke their decision to pay after the service is completed, patients are legally on the hook for the bill.
Nissan shareholders vented their outrage at the Japanese automaker's top management Tuesday for crashing stock prices, zero dividends and quarterly losses after the scandal-ridden departure of former Chairman Carlos Ghosn.

The signature Burberry check was ubiquitous. A three-piece women's suit consisted of a cropped waistcoat, patchwork blazer, skin tight trousers and ankle boots, all in variations of the check.

An extraordinary two-week quarantine of the Diamond Princess cruise ship ends Wednesday, with thousands of passengers and crew set to disembark over the next several days in the port of Yokohama, near Tokyo.
Our nation's capital is bursting at the seams in 2020 with can't-miss happenings and an array of dining and hotel options for every budget and style.
The 21st Annual Glam Awards celebrates the best of New York City Nightlife, it is also an incredible display of creativity, talent and camaraderie.