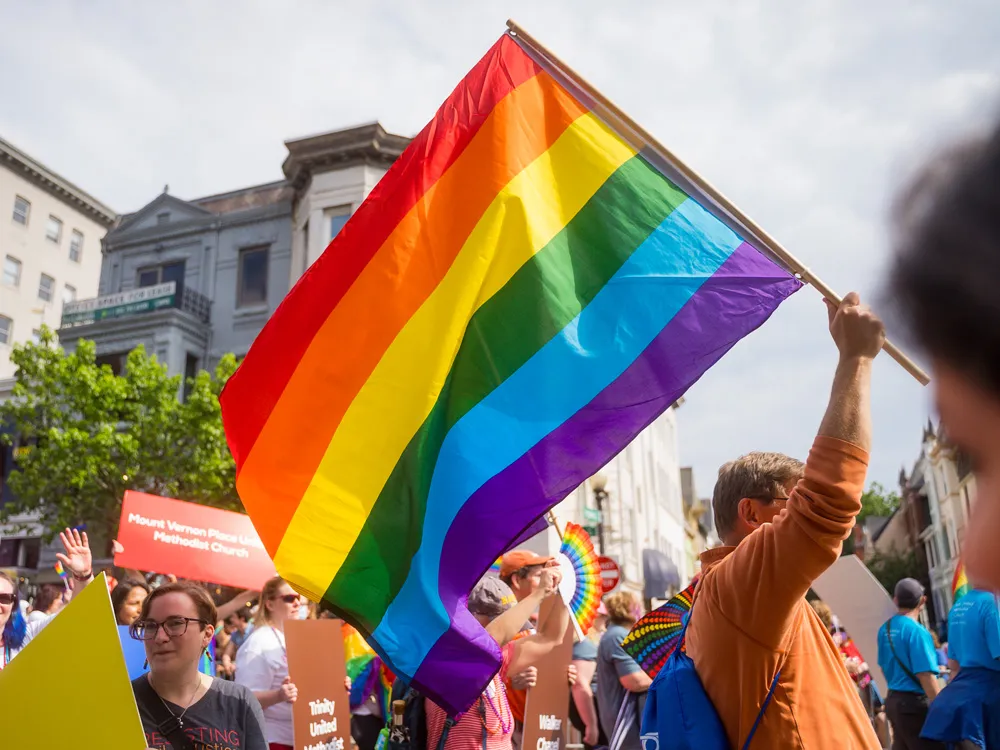 How to Celebrate Capital Pride
Washington, DC is not only a thriving, bustling city, it's also host to Capital Pride, a celebration for LGBTQ+ folks and allies, friends and family, locals and visitors. The Capital Pride Alliance – a non-profit organization that serves the Washington, DC LGBTQ+ community – puts on a series of exciting events in June. The lineup is bursting at the seams with fun activities, outdoor events and a parade in the streets where the fight for equality continues to shape our country. Grab your queer friends and family, throw on some glitter and get ready for the year's best Pride celebration in our nation's capital.
Pride Festival & Parade
Kick off the weekend with the Capital Pride Parade (Saturday, June 10), one of the largest Pride Parades to ever take place in our nation's capital and a powerful symbol of our history in the fight for equality. Former presidents and current President Biden have illuminated the White House in rainbow colors to commemorate the glorious celebration as thousands march through the streets for the annual parade. The 1.5 mile parade route weaves through Logan and Dupont Circle neighborhoods, engaging LGBTQ+ communities and allies for a beloved experience you don't want to miss. Visit the Capital Pride website for information and announcements.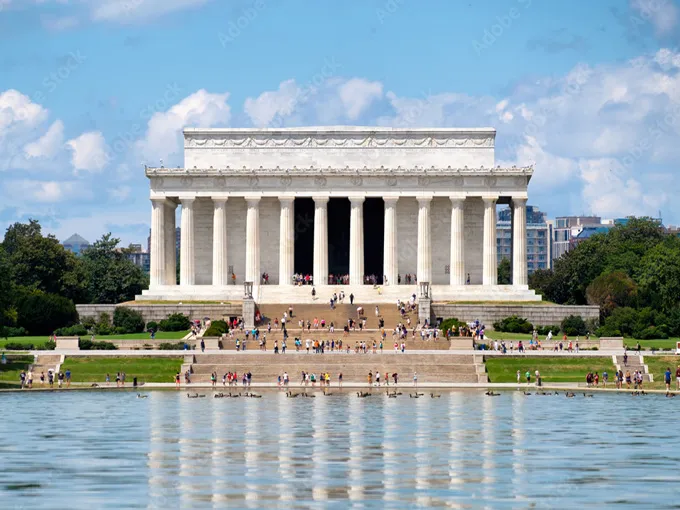 The following day take to Pennsylvania Avenue – the iconic street that is home to the White House – for a Pride festival unlike any other. You and your loved ones will be in the center of the capital region, a vantage point for taking in incredible sights such as the U.S. Capitol, Lincoln Memorial and Washington Monument, to name a few. The festival hosts nearly half a million people on Sunday, June 11 for delicious food and dazzling entertainment. In addition to two food courts and three beverage gardens, the sprawling festival grounds features three stages for a thrilling concert experience (performances to be announced). Peruse a diverse collection of 300 exhibitors, demonstrating the best and brightest of local community service organizations, social groups, businesses, artists and more. Finish the festivities with the Capitol Sunset Dance Party, an EDM-inspired dance scene in the middle of America's Mainstreet.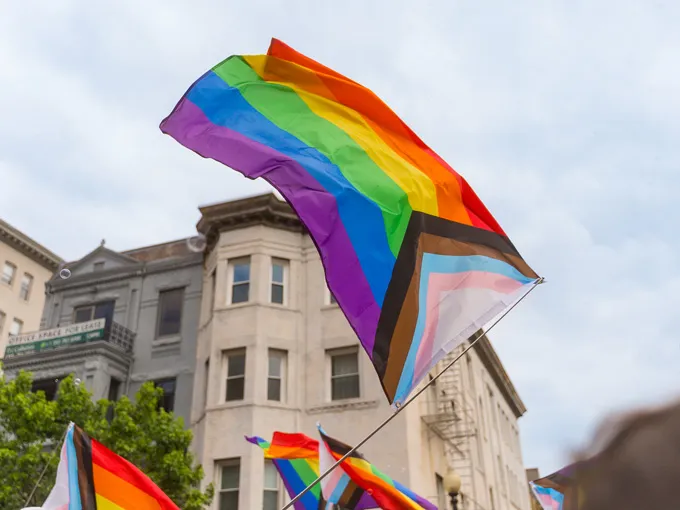 DC Black Pride
Memorial Day Weekend in Washington (May 25-29, 2023) is home to DC Black Pride, a collection of parties and events that honor members of the LGBTQ+ community of African descent and their allies. What began in the 1970s as an event put on by Black members of a nightclub became the catalyst for the Black Pride Movement. In the 1990s, leaders of the movement worked to include raising funds and awareness for the fight against the HIV/AIDS epidemic. The annual event has grown in prominence and has become a significant marker of community engagement.
"Today, 500,000 [people] come to Washington, DC on Memorial Day weekend to celebrate the beauty of a shared community and raise awareness and funding for HIV/AIDS in the name and spirit of Black Pride," according to the official DC Black Pride website. The weekend-long celebration begins with the Unity Ball, a soiree for everyone to come together, honor their past and look to a bright future. Other events include an organization and vendor expo, workshops, writers forum and poetry slam, Pride cookout party and concluding Pride Festival in Fort Dupont Park.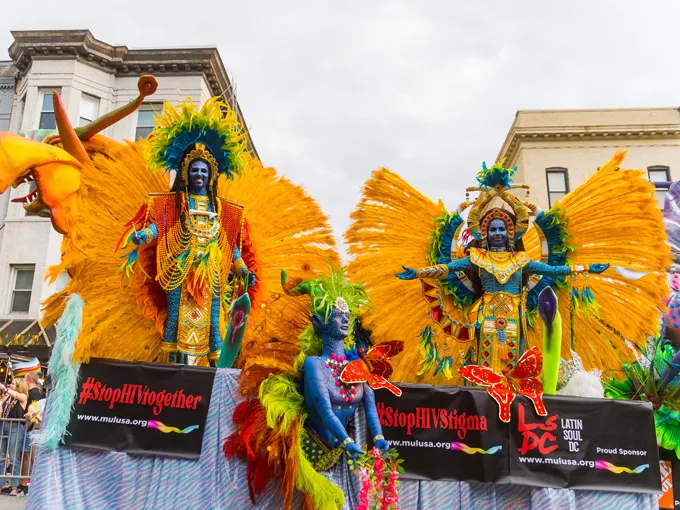 Out in the Community Events
Go beyond the festival and parade to discover drag performances and nightclub dances. It's not Pride without drag queens, and Capital Pride is launching the festivities with a special performance from Sasha Velour on June 1. The critically lauded and beloved queen debuts her first book titled "The Big Reveal: An Illustrated Manifesto of Drag" with a special live performance by Velour, chronicling the rise of drag culture and all its glittery history, controversies and current moment in the spotlight. Special guests include Junior Mintt, followed by an audience Q&A and book signing. Check out the website to get tickets. Once the days' events wind down, the nights heat up with Kinetic Pride 2023, a series of late-night parties featuring surprise pop star performances, stunning visuals, and the hottest DJs. Visit Kinetic Presents for passes and to plan your Pride Festival experience.
The Pride festivities continue with a special Gay Men's Chorus of Washington, DC performance and 5K run. The Gay Men's Chorus conclude their season with a special salute to country music legend Dolly Parton. The performance will include such number one country hits as "Jolene," "Islands in the Stream," "My Tennessee Mountain Home" and many more. Two performances will be held – June 3 and 4 – and tickets are available at the website. And for those looking for a break from all the food and festivities, sign up for the DC Runners Pride Run 5K happening on June 9. Now in its 11th year, the run will conclude with a finish line party that crowns the top racers and offers a live DJ and beer for participants.
Plan Your Visit
Washington, DC is the place to be for Pride this year. Featuring a lineup of community events, thrilling parties and special performances, LGBTQ+ community members and allies come together to celebrate what it means to be queer. Don't miss out on the opportunity to experience Pride in the streets of the nation's capital. Visit washington.org to learn more about unforgettable Pride events and more happening all summer long.
---