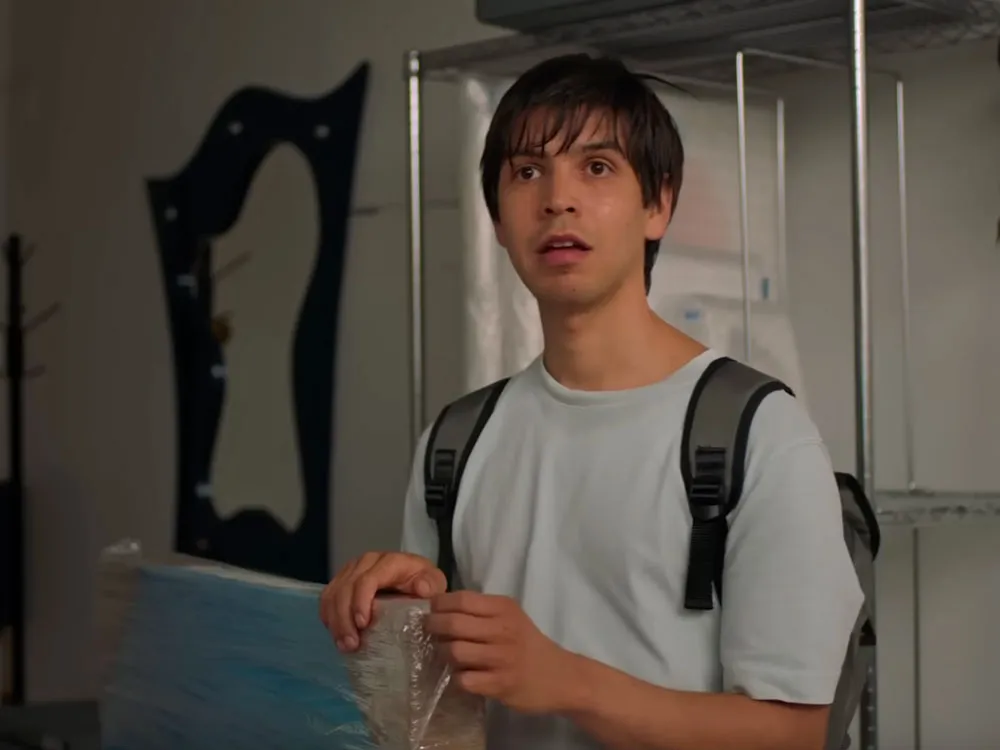 Watch: Trailer Drops for Out 'Los Espookys' Creator Julio Torres' Movie with Tilda Swinton
Out former "SNL" writer and creator of HBO's "Los Espookys" Julio Torres writes, directs, and co-stars – along with Tilda Swinton – in the upcoming film "Problemista." The movie's first trailer – which is set to a version of "New York, New York" and is stuffed with whimsically satirical touches – has just dropped.
W Magazine reported that the film centers around Alejandro, a young immigrant from El Salvador who won't be able to stay in the country and pursue his dream to become a toy designer unless he can get a sponsor for his visa. His best hope is his employer (played by Swinton): a boss from Hell and denizen of NYC's art world who makes Meryl Streep's Miranda Priestly from "The Devil Wears Prada" seem saintly.
"She's quite literally depicted as a monster with glowing red eyes and described as a hydra, shutting down his ideas and growing quickly frustrated with him whenever he tries to ask a question," Collider related.
Alejandro's problems are compounded by the fact that, under the law, he's not allowed to earn any money – a financial quagmire described as a "maze" that leaves him more firmly in her grasp. But once she realizes his gifts, she does offer him a deal: "Help me curate an exhibition, and I'll sponsor you."
The trailer shows off a visual style that falls between dreams and magical realism, as visa applicants simply fade into oblivion and the legal situation Alejandro struggles to resolve takes the form of an endless zigzag of suffocatingly box-like rooms stacked, Escher-like, in a void.
The film reflects "Torres's own imagination and immigration story," Collider noted. "Critics at SXSW earlier this year were over the moon about the film, earning it a perfect 100% on Rotten Tomatoes with many praising Torres's unique vision."
Watch the trailer below.
---