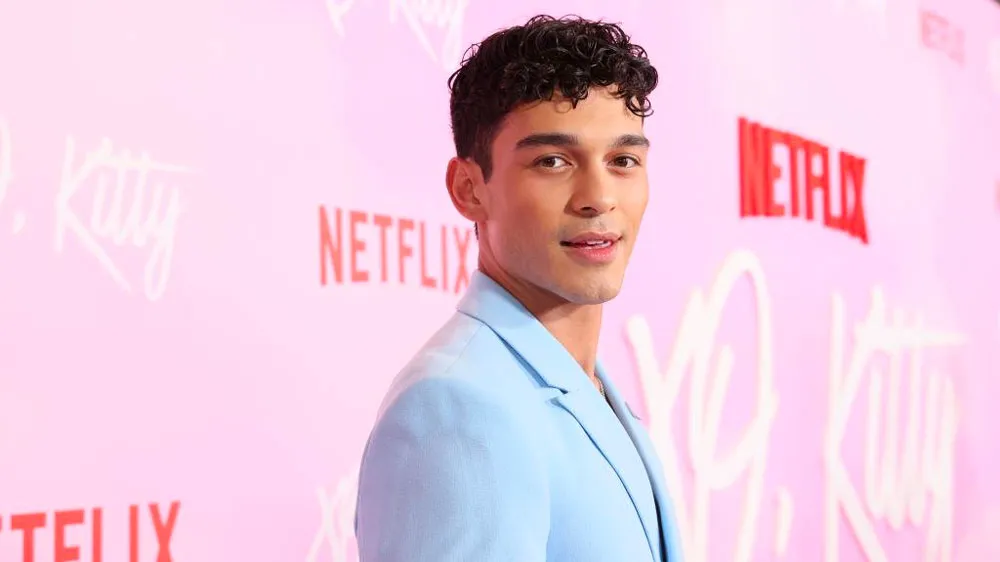 Getting to Know 'Love,Victor' Star Anthony Keyvan
Anthony Keyvan has started to become quite familiar with gay TV audiences in recent years thanks to his recurring role of Rahim in the hit Hulu romantic comedy series "Love, Victor."
Though the show ended last year, Keyvan is back in the spotlight as Quincy "Q" Shabazian in the new Netflix show "XO, Kitty." Both characters Q and Rahim are endearingly queer, and therefore we want to celebrate Keyvan's success after he's brought so much entertainment to LGBTQ+ viewers. The Filipino-Iranian actor has been in the business for around 15 years now, and he's not afraid to interact with fans and haters alike on TikTok and Instagram. Here are some of his best posts on both platforms so you can get to know this adorable man even more!
Often actors can get just as overwhelmed by their success as fans do. It's adorable to see Keyvan admit to traveling a red eye to Times Square in New York so he could see the poster for "XO Kitty" in person. With his hands behind his head, Keyvan seems to be overwhelmed by the moment, and we're very happy for him!
Keyvan certainly has the looks to accompany his acting. In this thirst-inducing photo he shows off his chest and light stubble in the fall sunshine. The wooden fence background is a perfect accompaniment to the picture. Fans commented with enthusiasm exclaiming they were "looking respectfully".
Keyvan enjoys using TikTok like many young stars of his generation. He gets silly in this video making lip syncs to random sound effects, and yet the corniness doesn't deter people from thirsting over him in the comments section. Many viewers maintain their crush on Keyvan when they see his willingness to be immature and have some fun!
One of the highlights of "Love, Victor" was the chemistry that Keyvan had with lead actor Michael Cimino. Their characters, Victor and Rahim, had a small romance at the end of the second season and the beginning of the third. After the characters decided to just remain friends, Keyvan and Cimino were able to alter their on-screen dynamic to fit that storyline. Part of the reason they made this look so easy was because they appear to be good friends on and off the set of the show. Keyvan captioned the photo here by saying both men are all smiles while filming. We hope they work together again someday soon!
Keyvan's closest friend from "Love Victor" looks to be Isabella Ferreira (she played Victor's sister on the show). The two actors always have fun dancing to the newest trend on TikTok, something they look stylish and in-sync doing right here.
Many young actors like Keyvan are trying to make their voices heard surrounding topics they care about. Keyvan campaigns here for the victims of human trafficking and commercial sex industry abuse. He leaves a line to call for help and wears blue to raise awareness for the issue. We're proud that he's invested in stopping tragic circumstances all over the globe!
Despite so much success and being renowned for his good looks, Keyvan reveals in this TikTok that he often struggles with body confidence issues. It's important for actors and celebrities to talk about their personal struggles so kids who watch their shows can see that even famous people have insecurities and they can be overcome. We think Keyvan always looks good though, especially in this green outfit.
One of Keyvan's earliest roles was as a guest star on the Netflix sitcom "Alexa and Katie." The show is about two friends, one of which is suffering from cancer. Keyvan played Nathan, one of the classmates of the protagonists. He was usually a silent background character and this trope was poked fun of by the show itself in a funny and self-referential way.
Keyvan jokes about the expectations around nudity in HBO shows after he received a role on the first and only season of the queer drama "Genera+ion." Many fans were disappointed when this show was pulled after only 16 episodes because it had a wide array of LGBTQ+ characters.
Anthony Keyvan has really exploded in popularity since appearing in "XO Kitty" on Netflix, and here are some of the stunning photos of him looking dapper and colorful on the red carpet for the show's premiere. The actor talks about how the role is a dream come true for him in the caption of the photos.
Some more adorable dance videos with Keyvan and Isabella Ferreira are always fun to watch! This clip shows the two friends enjoying Halloween while in their costumes, presumably a firefighter and a NASA astronaut, respectively. I wonder what they will dress up as this October?
---