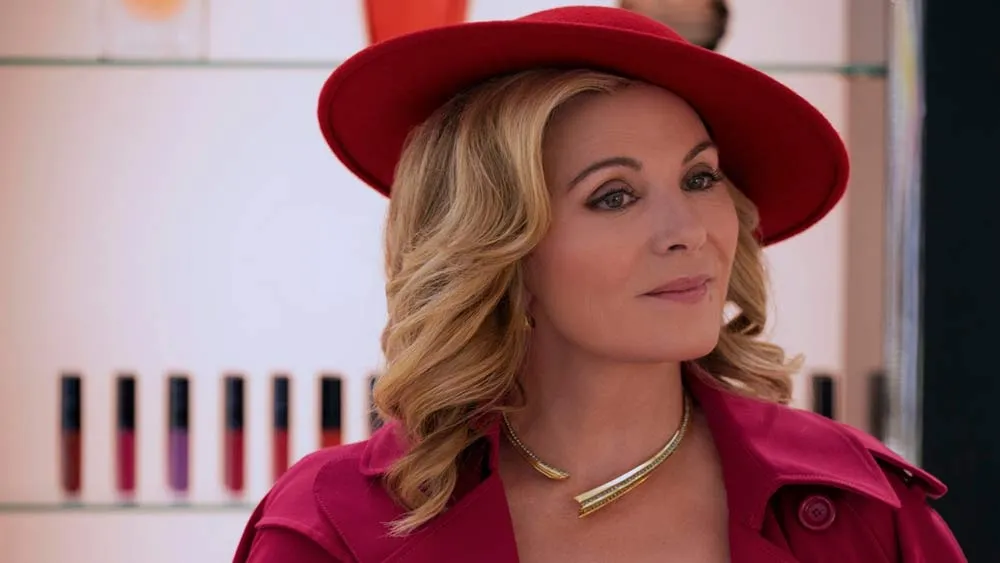 Watch: Trailer Drops for Kim Cattrall's Oh-So-LGBTQ+ 'Glamorous'
The trailer for the upcoming Netflix LGBTQ+ comedy "Glamorous" has dropped, and it reveals "SATC" alum Kim Cattrall's most fabulous role yet as a "Devil Wears Prada"-type boss and the CEO of a luxury cosmetics brand that's on the verge of foundering – unless new hire and social media makeup influencer Marco can save the day.
Variety reported that Marco is played by Miss Benny, a non-binary actor who, similar to the role they play, got their start as a YouTube influencer.
While comparisons to the Meryl Streep and Anne Hathaway hit from 2006 are inevitable, the series tells its own distinctive story and allows Cattrall to play the same sort of high-powered, smoothly in-control New Yorker she made famous in her role as Samantha on "Sex and the City" – and to leave the shadow of the poorly received reboot of "Queer as Folk" behind.
"'Glamorous' follows baby-faced new hire Marco Mejia (Miss Benny), a young, queer man who lands a job for the legendary CEO Madolyn Addison (Cattrall)," Variety outlined. "Madolyn's makeup line, Glamorous Cosmetics, is plummeting. Suspecting her business is being sabotaged by someone on the inside, she hires Marco to sleuth around."
The suspects are numerous, and many of them are LGBTQ+. There's Madolyn's gay gym bunny son, Chad (Zane Phillips); the company's design team, Ben (Michael Hsu Rosen), who has a crush on Marco, and Britt (Ayesha Harris), whose interest in a female co-worker might just be returned; social media manager Alyssa (Lisa Gilroy), whose Carrie Bradshaw-type looks and style come complete with a ruthless streak (she warns Marco to "watch your back" because "I'll push you down the stairs!"); and Madolyn's first assistant (and Marco's immediate boss), Venetia (Jade Payton), who shares some sparks with Britt in the trailer.
Beyond the company's posh headquarters, there's also the hunky Parker (Graham Parkhurst), with whom Benny is smitten after the two meet cute.
Cattrall herself throws off some of Samantha's sizzling glow, and in a fleeting moment in the trailer she makes eye contact with a daddy-type hunk (Mark Deklin), who could have stepped straight out of an episode of her famed '90s sitcom on HBO. (In fact, Deklin did make an appearance on "SATC," in 2002.)
If it looks like Cattrall fans are going to have a juicy new fix, those who miss Samantha Jones will also have cause to celebrate: As previously reported, Cattrall is set for a brief return to the "SATC" franchise with a cameo in the sequel series, "And Just Like That..." during the show's upcoming second season.
More synchronicity: "Glamorous" debuts on Netflix the same day Season 2 of "AJLT" hits Max: June 22.
Watch the "Glamorous" trailer below.
---
Kilian Melloy serves as EDGE Media Network's Associate Arts Editor and Staff Contributor. His professional memberships include the National Lesbian & Gay Journalists Association, the Boston Online Film Critics Association, The Gay and Lesbian Entertainment Critics Association, and the Boston Theater Critics Association's Elliot Norton Awards Committee.