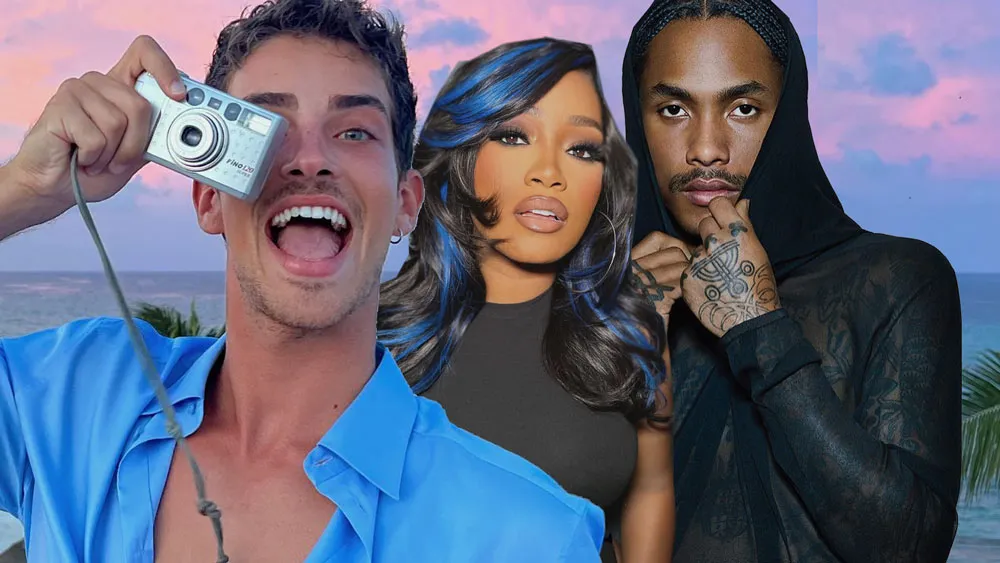 InstaQueer Roundup: Our Favorite Posts from the Week, Aug. 12
Queer celebs have been sharing several significant moments in their lives this week: the love for their newborn babies, an anniversary, selling out Madison Square Garden, and gracing us with their presence on the cover of magazines. We have stunning scenic shots of queer people posing on beaches, wearing deeply elegant outfits, and many of our favorite posts are generally focused on hot people being hot.
Let's open with those wonderful, meaningful moments we're thrilled to share!
We've got Da Brat being sooo happy with her newborn, Keke and her baby being super cute, Vico Ortiz's one year anniversary post (Their partner also shared a post celebrating one year of their "hot, Boricua, queer, t4t, daddy4daddy shit"). Laith Ashley, the trans actor from the Lavender Haze music video, went to see Taylor perform, (and got to meet Paula Abdul and a letter from Taylor), while Tove Lo honored the release of Dirt Femme (Extended Cut) with a reel that begins with her making out with a femme robot. We also loved that ALOK posted a photo with Sam Smith, who sold out MSG on their Gloria tour this week, and included videos of their performances.
Incredible outfit looks of the week!
This week our favorite fits came courtesy of "Outer Banks" star Madison Bailey, Aussie "Deadloch" star Mia Morrissey, Dylan Mulvaney looking like an actual goddess at the Eras tour, a floral angel Zaya Wade looking ethereal, and Trace Lysette serving on the night she was honored for her ballroom icon status.
We love a queer cover star moment!
Olympian Caster Semenya looks phenomenal for her online magazine cover feature (You can read the profile and see more of the incredibly chic photoshoot here), while Noah Schnapp and Steve Lacy were honored alongside Sydney Sweeney for Variety's 'Power of Young Hollywood' issue and corresponding party.
While they may not be publicly out themselves, we've fallen for these celebs in their work portraying unforgettable queer characters, and we love to see them thriving.
Thai BL star Bright Vachirawit stars in the new Calvin Klein campaign, Manu Rios and Arón Piper are on seriously refreshing vacations, and André Lamoglia looks elegant for BVLGARI (It's unclear why the caption is about Father's Day, but it certainly adds a little... something special to the vibe.)
We conclude this week's round up with queer celebs enjoying outdoor getaways with breathtaking scenery...
Starring an adorable Froy and Zane kiss, Eva Reign in her happy place, and Ashnikko living la dolce vita.
Zane & Froy in Mexico
Trans actress Eva Reign in her happy place
Ashnikko
...And finally, hot people being hot.
This week's steamy faves include Reneé Rapp on set of her latest music video, Keke doing what Keke does best, Trove Lo looking so good she needed no caption at all –and special mention goes to Laith Ashley in his post captioned "A younger me serving body" which simply could not be more true.
---