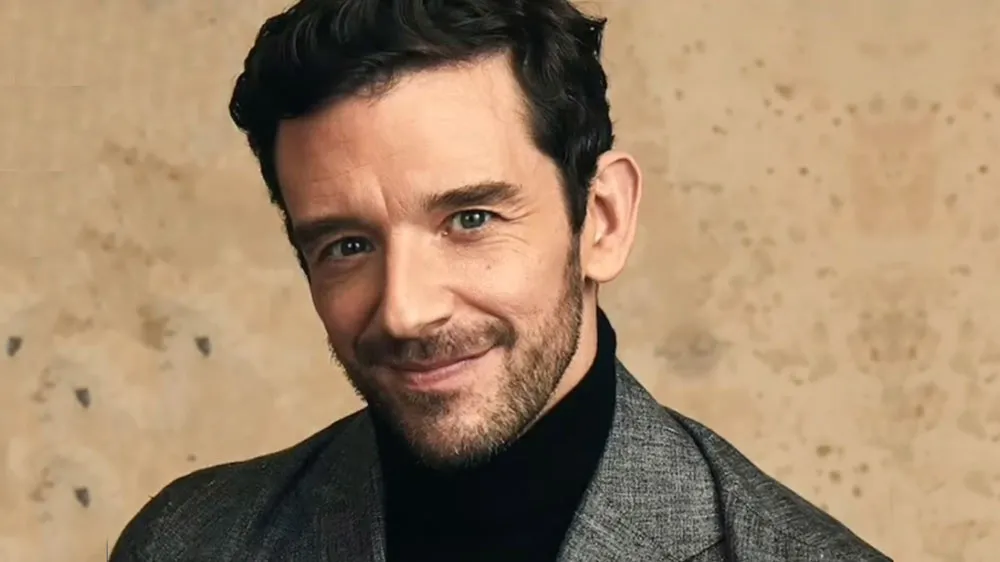 Michael Urie Set to Solve 'The Da Vinci Code' in Ogunquit
When Michael Urie first appeared on "Ugly Betty" as Vanessa Williams' assistant Marc St. James, it was supposed to be guest spot – the character was meant to be a played by a different actor each week. But the chemistry between Williams and Urie was so strong that Urie stayed for four seasons.
While the out actor found stardom on television, it is the theater that's his first love. Prior to "Ugly Betty," he was establishing himself as part of the New York City theater scene, having originated the role of Rudi Gernreich in the 2009 off-Broadway play "The Temperamentals," about the foundation of the early LGBT rights organization the Mattachine Society. Urie received a Lucille Lortel Award for Outstanding Lead Actor. He made his Broadway debut in the 2012 revival of "How to Succeed in Business Without Really Trying," but made a bigger splash off-Broadway in the solo piece "Buyer and Cellar," where he played a man who curated Barbra Streisand's vast underground collection of memorabilia. The role won him acclaim and both a Clarence Derwent Award as well as a Drama Desk Award for Outstanding Solo Performance.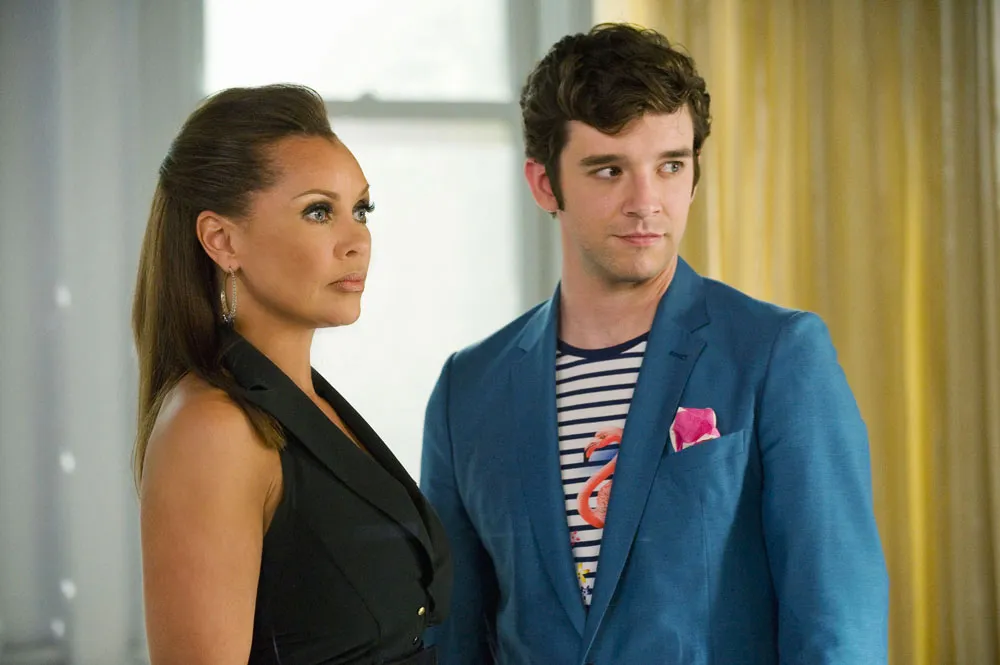 Back on Broadway he starred as Arnold Beckoff in the 2018 revisical of "Torch Song Trilogy" (shortened to "Torch Song"). His most recent Broadway appearance was in the comedy "Chicken and Biscuits" in 2021. Aside from his stage work, Urie has appeared in numerous films (including "Single All the Way" and the upcoming "Maestro") and television shows, most recently on Apple TV's "Shrinking," where he plays Jason Segal's best friend in the comedy helmed by Harrison Ford.
For the next few weeks, Urie is doing something completely different – starring in of "The Da Vinci Code," a stage version of Dan Brown's hugely popular novel, which was turned into a film franchise starring Tom Hanks. This British adaptation, by Rachel Wagstaff and Duncan Abel, toured the British provinces last year. The Ogunquit production marks its American premiere.
"I find it wonderfully fitting that the U.S. premiere of 'The Da Vinci Code's' stage play will be here on the Seacoast at the Ogunquit Playhouse," said Dan Brown, a New Hampshire native. "Both the novel's publishing premiere and the Tom Hanks movie premiere were here on the Seacoast and I'm thrilled that we've been able to preserve that tradition for this exciting new production with this exceptionally talented cast."
Urie plays Brown's protagonist Professor Robert Langdon who along with cryptologist Sophie Neveu attempt to solve the brutal murder of a Louvre curator and unmask a shocking historical secret. In the production, Hannah Cruz ("Hamilton") plays Neveu, along with Emmy Award winner Charles Shaughnessy ("The Nanny") as Sir Leigh Teabing.
"The Da Vinci Code" begins performances on August 24th, with an official opening on August 26th, and runs through September 23rd on the Ogunquit Playhouse mainstage (10 Main Street, Ogunquit, ME). Tickets are available at this link.
EDGE spoke to Urie about being a part of this American premiere, the appeal of Brown's novel, and whether or not "Shrinking" be back for a second season.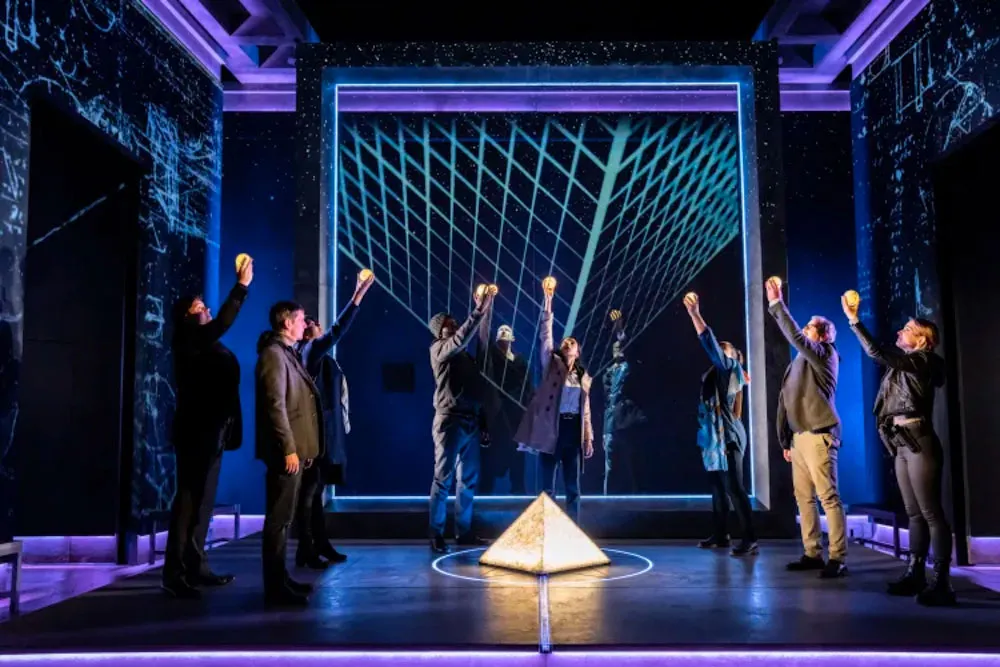 EDGE: What is your theater origin story?
Michael Urie: I started going to the theater with my parents. They brought me to see Cathy Rigby in "Peter Pan" at the Dallas Summer Musicals in Dallas, Texas. We also saw "West Side Story" there and I loved it. I fell in love with the theatre immediately. When I was in high school, I started acting in my high school plays. As soon as I started doing theater, I wanted to do everything - building the sets, asking if I could direct, acting in the shows, and making the posters. I just wanted to learn every aspect of it.
EDGE: This is the American Premiere of "The Da Vinci Code." How does it feel to be a part of that?
Michael Urie: It's really exciting to be a part of something that's in progress. It was on tour in the UK. There was a film and a book. This character Robert Langdon has existed through lots of different stories that Dan Brown has given us through his books. I feel like a cog in the wheel. I feel like I'm joining something already in progress and the team has been so welcoming to me. They've allowed me to embrace my own version of Robert Langdon. It's a thrilling and intricate globetrotting tale and it's really fun to bring this to life on the stage using the magic of theater.
EDGE: Prior to getting the role had you read the book or watched the movie?
Michael Urie: I think I saw the movie back in the day. I definitely read the book. I was swept up with the rest of the world when the book first came out. I love a page turner. I love something that is relentlessly exciting. For anyone who hasn't read it yet, it's the perfect summer vacation book. It's a story that you could just completely lose yourself in. So, when they came to me with this idea, I was very excited. I don't get to play characters like this very often.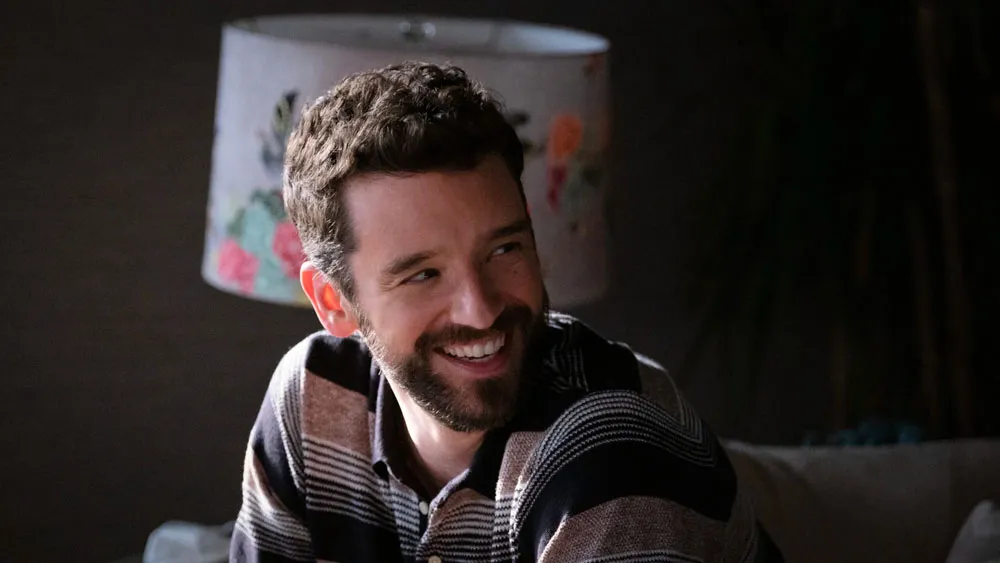 EDGE: What was it about Professor Robert Langdon that made you want to play him?
Michael Urie: I love doing Shakespeare and this role has a similarity to Shakespeare where a character thinks and speaks at the same time. I think that's so interesting and challenging at the same time. As an actor, it's fun to play a character that has to speak at the same time as he is thinking. Acting in a movie is great because you don't have to say anything you just think it and the camera will capture it. On the stage, you have to say what you're thinking a lot of the time in order for the audience to really know what's going on.
EDGE: Is the experience of preparing for a character based on a book similar or different for you?
Michael Urie: It gives you a lot of extra source material. I'm able to go back to the book and see what Dan Brown told us Robert Langdon was thinking. In a book, a writer can tell you everything a character is thinking. He will tell us what their life is like, what their beliefs are, and what led them to the point we find them in the book. Having the book is really useful to get a sense of who Robert Langdon is. He's been in quite a few books, and although I haven't read them all I am happy to have "The Da Vinci Code" as a character reference.
EDGE: As for inspiration, did you find it from Dan Brown, the novel, or Tom Hanks?
Michael Urie: All of it. I have the material that we're using for the play, the script, the novel, and the movie. What's great about all of that though is they all sort of lend themselves to personalizing it for myself. The same way that Tom Hanks used himself as the vessel to tell the story of Robert Langdon, I can use myself to an extent. So, if I hit a wall with what we've got, then I can always go back to the book or the movie. It's all source material, which is great.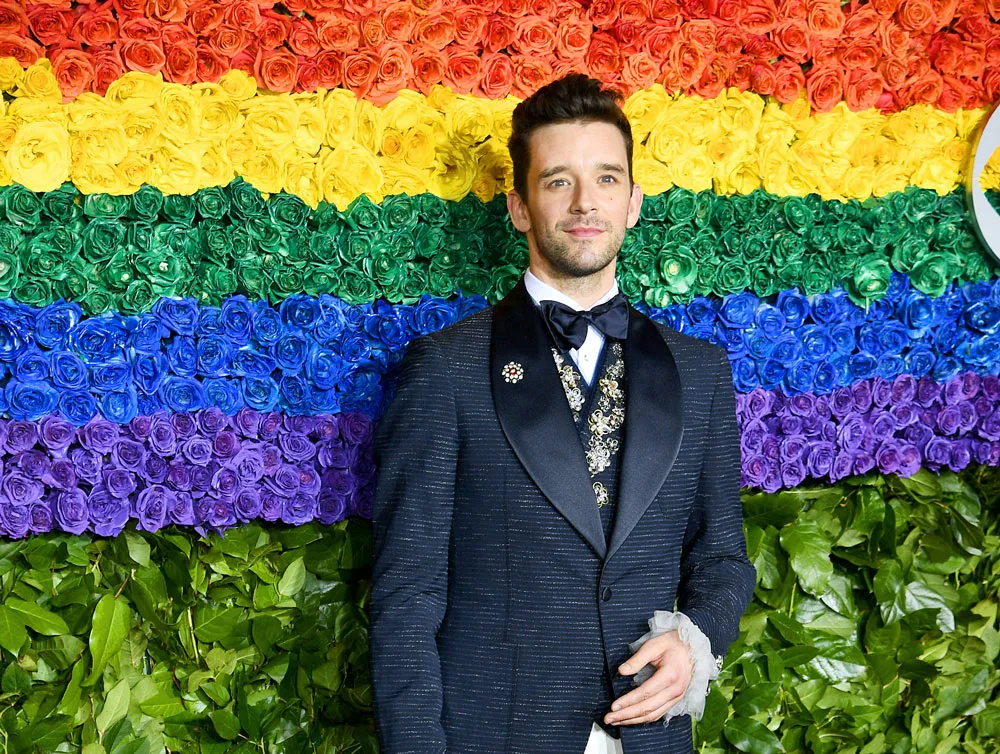 EDGE: Are there challenges because you are playing such a well-known character?
Michael Urie: Yes, a little. There are going to be audience members who are huge fans of the book and I want to make sure that I'm a Robert Langdon for them. If there's someone who doesn't know the material, the book or the movie, I want to be their first Robert Langdon and the one they always think of as Robert. I'm hoping to be loyal to the fans, but also put my own stamp on it.
EDGE: Tell us about your co-stars Hannah Cruz and Charles Shaughnessy.
Michael Urie: They're really wonderful to work with. For a relatively serious story, we're having the time of our lives putting this show together. We're laughing and enjoying each other so much. I have loved Charles since "The Nanny," and I think he's such a terrific actor and a really wonderful stage actor. Hannah Cruz, I didn't know her before, but she's wonderful. We've immediately developed this connection. She immediately became my work wife and I her work husband.
EDGE: You've worked across all mediums of entertainment, film, TV, and theatre. Do you have a favorite?
Michael Urie: I really love acting on the stage. I feel like it's the purest form of acting because you tell a whole story in a night. You start at the beginning, and you finish when it's over, and then the next night you do it again. The audience gets to experience something completely singular. It won't be the same the next night. As far as an art form for an actor, the theater is the purest. When I've been away from the stage, I really miss it.
EDGE: Will there be a second season of "Shrinking?"
Michael Urie: Yes, there will be a season two whenever the strike is resolved, and the producers meet our terms and the writer's terms. In the meantime, I'm very happy to be on stage. After "The Da Vinci Code," I'll be back on Broadway in "Spamalot."
"The Da Vinci Code" begins performances on August 24th, with an official opening on August 26th, and runs through September 23rd on the Ogunquit Playhouse mainstage (10 Main Street, Ogunquit, ME). Tickets are available at this link.
---